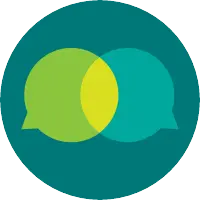 Hamish Green
Following Tags
Tags on answered questions
Active Locations Jiale
Apr 04, 2022 224 views
Galileo student, loves engineering. Jason
Apr 04, 2022 401 views
Hello, I would like to ask questions about what you would need in order to become a good data scientist, as it does sound interesting. I am going to be a project manager in the future and I'm currently working on my passion project. Should I make a project management proposal with documentation to display the efforts of the "passion project" I've done? If so, Can you suggest sites or resources on how to make a project proposal?
Bacolod, Western Visayas, Philippines I have a Computer Science AS degree and do not have work experience. I find myself in a tough spot. However, I am still continuing my studies, but I need to start getting some real work experience according to my professors. I do not know where to start or where could I get accepted to get... Shira
Jul 22, 2020 355 views
What are good career paths for someone who is interested in kinesiology? #kinesiology #JULY20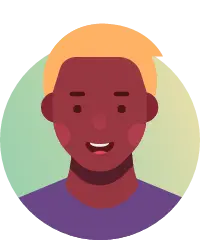 Celia
Jul 18, 2020 502 views
#skills #collegestudents #coronavirus #JULY20 For example, in work meetings.
#internship #intern I want to learn, but do not know where to start.
#JULY20 Tyler
Sep 13, 2019 386 views
#TruckDriving #Challenges # Career I am an architecture student who seeks to start my own practice in the city of Detroit eventually after I graduate from the University of Michigan school of architecture and urban planning. Starting my own practice, refurbishing old buildings and providing eco friendly shelter for the homeless... John
Sep 28, 2017 548 views
I am planning on getting a 2 year degree in CADD Drafting, because it's something I am very interested in, and I would like to know if I would be able to get a job after I get my degree.
#design #computer-aided-drafting #drafting Focus would mainly be on YA/NA books (both fiction and nonfiction). #books #bookshop #small-business #entrepreneur I'm asking because the chances of becoming a multimillionaire as an Entrepreneur rival that of making the NFl, so I wanted to know if early participation in the global stock market will raise my chances of success in the long run.#business #wealth #stocks #marketing-and-advertising #product... I have always loved making art and have been told by many that I should go into a line of work with art involved. However, I fear that once it becomes an assignment or requirement, I will find inspiration hard to come by and will no longer enjoy it; therefore, not doing my best work. #art #career I am a female in my early 20's. I have an undergrad bachelors in Finance. However, along the way during my undergrad studies, my interests changed and I felt a deep and personal connection to non-profits and working to promote gender equality and helping young African girls access education....
Lusaka, Lusaka Province, Zambia