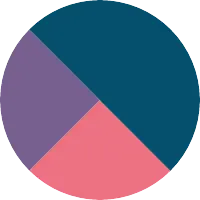 Josh Smith
Following Tags
Tags on answered questions
Active Locations I would like to major in environmental science and a minor in oceanography. What courses should I take in high school to prepare myself for college? #environmental-science #oceanography Paige
Aug 31, 2017 561 views
I have had an ongoing research project for 4 year now and have decided that I want to go into environmental chemistry. I know of a few careers to look at for the future but I am not sure of all of my options. I want to pursue a career that I love and can have fun with. #environmental-science... I'm considering combining these three topics and I would like to have more information with regards to the combining of the subjects. #biology #environmental-science #public-health Olivia
May 24, 2016 1698 views
Hello! I'm Olivia. I just graduated from high school. I'm asking this because I am thinking about majoring in environmental engineering once college starts. I know that one of an an environmental engineer's main goals is to find new and creative ways to protect the planet we live on, but I... I would like to major in environmental science and enjoy hearing input from professionals in the field. #environmental-science Kila
Nov 20, 2020 357 views
I am a hard worker and I have a passion for welding and would like to continue is a career #career #job #welding Struggling college student. #students #career #GivingisCaring zion
Nov 19, 2020 392 views I am a nurse and want to work in compliance. #medicine Abbey
Mar 18, 2018 572 views
I'm wanting to become someone that helps the environment when I grow up. It's my preferred field of study and I'm currently taking AP Environmental Science at school and I really want to get involved in it when I go to college.
##environmental-science
Thousand Oaks, California Mary
Nov 05, 2020 264 views
Um I'm kind of an introvert. I'm pretty average with my smarts. #SCIENCE Trevor
Apr 10, 2015 1205 views
What kind of benefits could I get as a game warden? #police #wildlife-biology #hunting #fishing #wildlife #ranger Taylor
Oct 21, 2015 1052 views
My favorite things to do are hunting and fishing, basically anything outdoors. i would like to have a job that gets me outdoors everyday, what would yall recommend? #biology #hunting #fishing #wildlife #outdoors Kenny
Oct 29, 2020 377 views
I'm Interested in a wildlife conservation field. I like to Hunt and Fish during my free time and love to be outdoors. I want a job where I can work Hands on.
#fishing #hunting #environment #outdoors