 Sabrina Svoboda
Badges
Tags on answered questions
Active Locations I want some good tips on how i should prepare for the military since i'm planning on becoming a green beret. i already know i should show up in good shape since there training is very intense but i also wanna know what else i should expect and what would be good tips to get through it all. How often do soldiers get sent to the field? i wanna know if I'll get to see any real action or will they only Have me train until they truly need me on the battlefield. Loewe
Jun 21, 2016 1057 views
I want to become a Marine in the future #usmc #infantry #sniper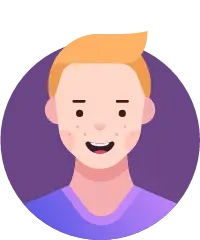 Planning to enlist sometime within the next year and want to know what is the entire process for enlisting and what will happen after boot camp. I want to be an enlisted sailor. I want to know how to become a military surgeon. I know there are programs in colleges where you can get military training and that to join the military as a doctor, you will need a PH.D. But I am unsure of this fact. Planning to be in the military before college, wanna know if I will qualify to be a veteran if I served for 4 years. I have chosen nursing as a career path and would love to know what i need to do to succeed in a nursing school and become an excellent nursing?#career path,#healthcare,#nursing
#good nurse What are three important things I should know about this job.
Thank you. Most of my extra-curricular activities are geared towards advocacy, public health, arts and medicine. What are some tips that you can give me as I aspire to be a pediatrician?