Rachel Sanrelus
Following Tags
Tags on answered questions
Active Locations Anina
May 11, 2016 1074 views
Hi! My name is Anina and I'm a high school senior interning at CareerVillage. I see a lot of that "work from home!" spam in comment sections. But it seems like many bloggers actually DO manage to work from home, and still make a liveable wage. How do you replicate their success? #technology... Brier
Mar 12, 2017 886 views
I'm a high school student who wants to become a writer. I plan on taking courses in college, but I would like to start with little things now and possibly get my first paying job. #writing #first-job #creative-writing idk why i ask #astronomy #other Sydney
May 19, 2016 1338 views
As time moves on, technology evolves. From going to a brick of a phone to a touch screen I phone in a short amount of time, is quite astonishing. Even going from Nintendo 64 to virtual reality games with the oculus rift, or even looking up programs to use for either editing videos or creating... i love creating jewelry! #fashion #jewelry #career-details Limited budget #travel #traveling Erik
Feb 15, 2017 541 views
Is it easy to play an instruments #music
Laurinburg, North Carolina If I was going to start my own beautician business what would be some of the main things that I need to start off my business with? You have to start off with something. #beauty-industry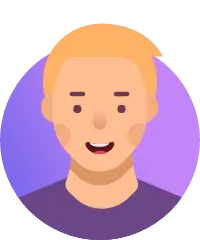 Education wasn't my intended major when I first started applying to colleges. I'm confident I'll enjoy teaching, but was wondering if an education degree would be able to extend elsewhere. #educator #administration billy
May 05, 2017 739 views
i want to become a youtuber #technology Bianca
Apr 13, 2017 1243 views
One of my ultimate goals is to write my own novel and have it published. Of course, I want my book to sell, so picking the right genre is important depending on what people tend to buy. What genres are typically easier to make sales off of? #author #publishing #novels #genre #write #novelist Do you work with others as a writer #writing
Laurinburg, North Carolina