Career Questions tagged Beauty Industry 1 answer
Active Sep 21, 2018

Kankakee, Illinois 3 answers
Active Nov 30, 2018


New Haven, Connecticut I am currently enrolled in a Business Administration program so that I can turn my talent of hair braiding and styling into my business and become a salon owner. I am unsure of all of risks associated with owning a business, let alone a hair salon. #beauty-industry #beauty #businessownership...
3 answers
Active Jun 28, 2018


Rochester, New York 1 answer
Active Dec 06, 2017

Tyler, Texas 2 answers
Active Nov 07, 2017


Dearborn, Michigan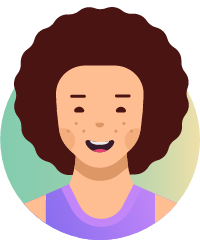 1 answer
Active Oct 23, 2017

Providence, Rhode Island 1 answer
Active Aug 15, 2017 i think it'll be fun and owning my own business and i'll be on my own time . Not a BIG business just a small providing business. #skincare #career-details...
2 answers
Active Aug 15, 2017


Great Falls, Virginia I want to start a buissnes when i graduate and i want it to be a beauty salon and i wanna go to one of thebest recomended colloges. #beauty... If I was going to start my own beautician business what would be some of the main things that I need to start off my business with? You have to start off with something.... 1 answer
Active Aug 14, 2017

Somerset, Pennsylvania I am interested in working in cosmetics while I'm in college. I want to know how long it would take to become licensed and what the requirements are. #cosmetology #beauty...
2 answers
Active Jul 21, 2017


Land O' Lakes, Florida 5 answers
Active Sep 12


Austin, Texas I never really wanted to be anything EXCEPT a hairstylist.I am 13, in 8th grade advanced classes. What can I do to prepare myself? #hair-stylist #beauty-industry...
4 answers
Active Jul 21, 2017


Williamstown, Massachusetts I'd like to know what it takes to become a successful beautician; And if i want to open my own beauty salon, what should i do or expect. thank you!...