Nicole Cooperrider, CPA
Badges
Following Tags
Active Topics
Active Locations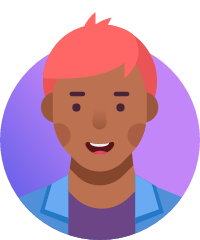 Ryan M.
Dec 11, 2013 10091 views
Im just trying to look at my options that I have in the field of accounting....
9 votes
7 answers
Active Jun 15, 2018


Relevant to you?
Abington, Massachusetts Angie G.
May 08, 2016 749 views
4 votes
4 answers
Active Mar 16, 2018

Relevant to you?
Hanson, Massachusetts Lucy L.
May 10, 2016 770 views
I am hoping to become a CPA in the future and would like to know what the best tools are to use when it comes to getting ready to take the exam. I am aware that it can take several attempts to pass the exam and it would be great to know how to best be prepared for it! #accounting #studying-tips...
7 votes
7 answers
Active Oct 01, 2020


Relevant to you?
Oconomowoc, Wisconsin Mark Z.
May 19, 2016 731 views
I plan to be an accountant and I want to have as much experience as I can receive to prepare me for my job after college. I want to find out the right path for an accountant major. #business #finance...
6 votes
6 answers
Active Jun 16, 2020


Relevant to you?
Ossining, New York Zach B.
May 27, 2016 779 views
New accounting major with hopes to minor in something useful to my career....
6 votes
6 answers
Active Jun 16, 2020


Relevant to you?
Chatham, Massachusetts Abdulwahab A.
Dec 05, 2016 814 views
The big four (Deloitte, EY, PwC, or KPMG) are my first option as a Finance student after I graduate. Is it the right step for me after I graduate? Should I work there for experience and move onto different company that can draw a more stable, clear, or suitable career path towards retirement?...
#business #graduate #accounting #financial-accounting #finance
16 votes
12 answers
Active Jun 16, 2020


Relevant to you?
Granada, Andalusia, Spain Esther C.
Jan 18, 2017 3212 views
I am currently an accounting major and one thing that I desire to do is travel and work aboard. Thus, I am wondering if accountants get to travel often? What type/focus of accountants usually gets to travel? #accounting #travel #accountant #financial-accounting...
3 votes
3 answers
Active Mar 16, 2018


Relevant to you?
New York, New York Madeline L.
Sep 27, 2017 1420 views
What is your favorite part about your job? What is the most challenging part of your job? How do you honestly feel about your job and your career goals? Do you feel satisfied in your life being in the finance industry? How do you contribute to the better whole of society working the job you...
#centrecollegestudent #professionalserviceweek #passion #pwc
30 votes
22 answers
Active 2 days ago


Relevant to you?
Boston, Massachusetts Arturo G.
Jan 16, 2018 937 views
I was just wondering if someone can tell me what is the CPA exam like #accounting...
23 votes
27 answers
Active Jan 08


Relevant to you?
Joliet, Illinois Joshua H.
Jan 23, 2018 2122 views
I'm currently a sophomore at Rutgers Business School majoring in accounting and want to know what would be the best way to earn those credits. Should I double major, get my masters, minor in a few things, or do something else entirely? I'm planning on doing auditing for the big 4, but I'm open...
39 votes
38 answers
Active Mar 03


Relevant to you?
Bordentown, New Jersey