Career Questions tagged Certifications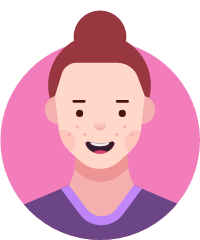 Thank you in advance for your advice! #carpentry...
1 answer
Active Aug 21

Paducah, Kentucky 4 answers
Active May 22


Mississauga, Ontario, Canada I'd like to learn languages without having to take a class because I can work at my own pace and study what I want in a language at any point in time. However, I feel that having a certification or award would look better on a resume than just self reporting. If you could give me ideas about...
1 answer
Active Sep 11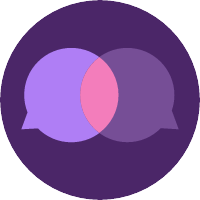 Fremont, California 5 answers
Active Jul 10


Oak Grove, Missouri I am studying in university, but I have often taken supplementary online courses on sites like Udemy and FutureLearn. How do recruiters look at these certifications - are they impressed or are they just overlooked? #recruiting #online-learning #certifications...
1 answer
Active Jan 12, 2018

Fairfax, Virginia I know that just pursuing my degree and having it will likely not be enough for me to stand out to potential employers. I was wondering what sort of certifications or training would be beneficial to me, not just for finding a job, but as a scientist in general. What would you recommended? Thank...
#certifications #science #training #environmental-science #biology
2 answers
Active Jan 29, 2018


Ashville, Ohio Gabrielle D.
May 20, 2016
3 answers
Active Mar 25, 2018


Stanford, California I'm majoring in Health Administration. I want to know what the best certifications that would benefit me. I know that First aid and CPR are some good ones. What are some other suggestions #healthcare #health #certifications...
1 answer
Active Aug 20, 2017

Union, New Jersey Given the fact that after earning an M.D. in order to specialize in a specific doctor's field you have to go through a program to gain certification, the terms residency and fellowship have both been mentioned and I, as a result, don't know the difference between the two. #doctor #residency...
1 answer
Active Jul 21, 2017

La Verne, California Does anyone think that certifications are valuable to getting into the field of career, or can you simply can an entry level job with no experience what so ever. Does any one think Comptia A+ certifications are worth it or not? #certifications #entrylevel...
1 answer
Active Jul 21, 2017

Los Angeles, California This question has always seemed to bother me. Maybe it's just because I don't even know what a certification is. But overall, I would like to know the difference between the both and is one better to have than the other? Also, How many years of schooling does going for a certification require?...
2 answers
Active Aug 18, 2018


Bayville, New York I am hoping to become a CPA in the future and would like to know what the best tools are to use when it comes to getting ready to take the exam. I am aware that it can take several attempts to pass the exam and it would be great to know how to best be prepared for it! #accounting #studying-tips...
5 answers
Active Mar 19, 2018


Oconomowoc, Wisconsin
3.5+ million learners use CareerVillage to get career advice.
About us