C Patrick Carroll MD
Badges
Following Tags
Active Topics Makenzie H.
Mar 10, 2016 582 views
Well when I graduate high school I plan on going to University of Chicago. My grades are A's and B's and my G.P.A ranges to 3.0-3.4 ish. Which I really don't like and want to improve. But at the University of Chicago what do they have to offer in the medical field? And is it very price to...
#school #stress #medicine #college #university #university-of-chicago Fabian M.
Jan 22, 2018 209 views Yolanda H.
Jan 23, 2018 199 views Yeaji K.
Mar 17, 2018 186 views Madisyn O.
Apr 04, 2018 176 views Anna U.
Jun 27, 2018 197 views
What advice can you give me to help me achieve my goals? Do you enjoy doing neurosurgery? What steps did you take to become a neurosurgeon? What are some challenges you faced along the way? How many years did it take you to get to where you are know? What collage did you go to? How did you pay...
#healthcare #hospital-and-healthcare #neurosurgeon #neurosurgery #medicine Alexis Y.
Jul 13, 2018 206 views Anabel L.
Aug 01, 2018 210 views
For instance, if a student graduated from an Ivy League with a lower GPA than a student from a significantly easier state school, would the name of the school be factored in? Thanks! #premed #medicine... mackleenda A.
Aug 03, 2018 145 views
I'm planning on becoming a veterinarian school and how do you get into vet school? What are the steps taken to accomplish that goal?? I have thought about shadowing a local veterinarian to get an inside scoop. #school #vet-school... Hibba M.
Aug 18, 2018 165 views
Hi! I'm a 7th grader from Pikeville High School in Pikeville, KY.. I am presently participating in a S.T.E.M. Camp through the Verizon Innovations in Learning. We are discussing Career Choices. I would love to be a neurosurgeon, but I am not too sure about colleges for neurosurgery.... German V.
Jan 10, 2019 377 views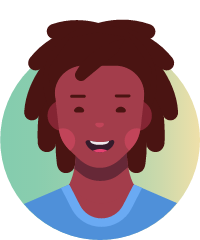 anu P.
Mar 12, 2019 1514 views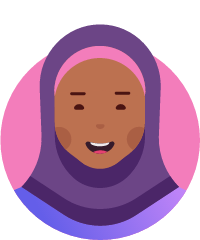 Emma R.
Mar 14, 2019 104 views
When trying to find the perfect school for undergrad, it is difficult as a highschool student to try to plan ahead when I have no idea what to be prepared for. What are important things to do/know before applying for medical school? #pathology... Vanessa R.
Mar 19, 2019 122 views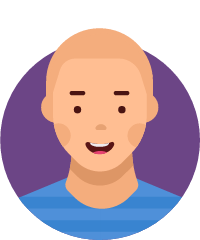 Kali S.
Apr 11, 2019 126 views