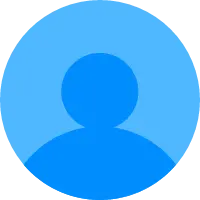 Rukhsana Begum

Tags on answered questions #college #highschoolstudent I'm currently a senior in high school and I am currently about to go to college. I want to know what I can do after my undergraduate degree. #college #degree #masters-degree Office Hours #4: AMA (Ask Me Anything) with Mark Eagle This question was posed by a question during one of our most recent "CareerVillage Office Hours" sessions. During Office Hours sessions, we invite students to pose questions related to a specific topic. In this case, the topic was... I need a job been looking for a job for to long now #anyone #graduate #career #resume #stem #job #compsci #first-job #hiring #computer_science #engineering #tech #civil-engineering #COVID-19 Ali G.
May 08, 2016 3737 views
I would really like to be a manager or CEO one day. What is the hardest part about managing a team? What do you like best about it?
Thank you! #technology #management #leadership #human-resources Hard worker, cooperative, always willing to learn more and I'm a fast learner, always put in extra, very devoted. #interviews
Cape Town, Western Cape, South Africa How hard is it to have a stable income as a #teacher teacher Attendance is needed, A company needs good discipline to keep the workers aligned #management #career I don't want to be overwhelmed, especially as a full time student. Is fifteen hours to much? #college #college-jobs