Miriam Gross
Badges
Following Tags
Active Topics Klea H.
May 14, 2016 752 views
Nothing excites me more than going into a field that allows me to be creative and do something new everyday. I really want to do everything I can possible to make sure that I will be successful in a marketing career. Any kind of feedback would mean so much!... Kelsey M.
May 14, 2016 1095 views
I am going to have a degree in Music Business but have gained a passion for marketing in the past few years....
13 votes
11 answers
Active Jul 16, 2019


Castle Rock, Colorado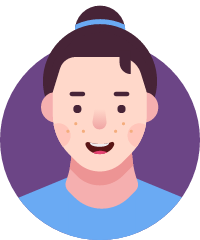 Sierra L.
May 18, 2016 484 views
I'm confused about who to contact. #college... Senad D.
May 18, 2016 1079 views
My name is Senad and I'm a senior in high school and soon graduating. I know what I want to do in the future and I'm trying to take the right steps to get there, I'm asking this question because I have an idea where I should start but don't know if it's the best way to start on my path to... Catherine S.
May 18, 2016 922 views
My teachers are constantly telling me i should know what my career is but i have no clue what i want to do!!! I love georgian houses and interiors of homes but i don't want to be a builder. This is what i am doing for GCSE's: English- I don't enjoy but can do it Maths- Try really hard but... Shannon T.
May 18, 2016 706 views
I am a high school senior and I plan to pursue a Master's Degree in Hospitality Management at Stephen F. Austin State University. I would like to know this question to decide if it is a stable field and that I can support a family in the future with. #management #hospitality #hotel-management... Amanda M.
May 19, 2016 793 views
I am an advertising major. This is very competitive field! How can I stang out / get ahead in order to get an advertising job straight out of college? #college #marketing #job-search... Alexa A.
May 22, 2016 783 views
I hear a lot of stories of college graduates struggling to find jobs out of college. I want to take extra steps to increase my chances of finding my job out of school. #finance #marketing... Sabine D.
May 23, 2016 766 views Syed A.
Jun 17, 2016 2399 views Syed M.
Jun 20, 2016 546 views Syeda B.
Jun 20, 2016 563 views
My name is Syeda and currently I am working on my associate degree in Biology at Hudson county community college. I want to be a doctor so I wanted to take summer classes this year to get my education completed as soon as possible. Unfortunately, I couldn't take them because I didn't have a job... Trisha M.
Jun 20, 2016 542 views
I love public speaking and I thrive in social environments; how do I make a career out of these... Elsa Z.
Jul 07, 2017 4901 views
Usually at the end of an interview, the hiring manager will give you the opportunity to ask some questions about the position or the company. Are there any questions that you can ask that will make you stand out to the employer as the main candidate? As well, as there any questions to avoid...
19 votes
14 answers
Active May 15


Mississauga, Ontario, Canada