Angela Chan
Badges
Following Tags
Active Topics
Active Locations Ari K.
Sep 09, 2015 3535 views
Hi! So, I'm 16 and a junior in high school. I'm currently looking at accredited colleges of social work I'd be interested in attending. What are some other things I should do to prepare? Also! Can someone tell me what an average day to day work day is like? I'm interested specifically in... Erika M.
Mar 10, 2016 654 views
I like working with kids but I do not want to teach and I was interested in childcare or social worker. #social-work...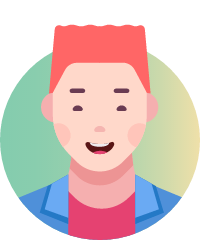 Morrigan M.
Apr 15, 2016 749 views
I'm a sophomore in high school and I am interested in becoming a social worker because I want to work with children and give back. Do you need to get your bachelor's and your master's or just your bachelor's? Also what is it like to be a social worker? #social-work #high-school #social-worker... Anina H.
May 02, 2016 2138 views
Hi! My name is Anina and I'm a high school senior interning at CareerVillage. I have a fellow classmate who wants to become a social worker. I've heard that it's a "thankless" job. Why would they want to do it? What makes the job worth it?... Alyssa A.
May 04, 2016 3107 views
Hi, I'm Alyssa. I was wondering how competitive the social work field is because I'm hoping to study social work in college. Are there a lot of job openings in this field?... Alyssa A.
May 04, 2016 696 views
Hi, I want to be a social worker but I'm not sure if I want to get a Master's Degree or not. Is getting a Master's worth the extra schooling?...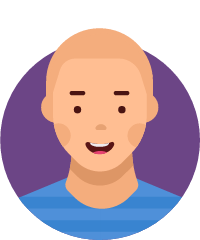 Maggie C.
May 12, 2016 562 views
I know social skills are very important when it comes to the career path that I want to follow; however, I am somewhat lacking in social skills. In discussion with a more professional context I have some difficulties, specifically interviews. This question pertains as much to a career as any...
#social-work #job-skills #social-skills #human-resources #social-worker #skills Deana A.
May 14, 2016 710 views
What are the differences in classes and the college experience between earning a bachelor's degree and a master's degree in social work? #psychology #degree #social-work... Alicia L.
May 16, 2016 575 views
Hi! I am a freshman in college and majoring in musical theatre and social science. When I graduate, I want to go to graduate school to get a master's in social work. Because I am planning to pursue a career in social work, specifically adoption social work or child welfare, I was wondering how... Mia B.
May 17, 2016 660 views
I'm planning to be a social work major and everyone has been trying to convince me to change my major and telling me that social workers don't make much of anything. The reason I chose the major that I chose wasn't because of the money but because its something I will enjoy waking up and doing... Mia B.
May 17, 2016 918 views
Teachers tell me how many times they changed their majors and it makes me cringe a huge debt is the last thing I need or want. Also they tell me that theyve changed schools at least once I'd like to know why? What may the next school has that this one doesnt? #doctor #nurse #degree... Bethany S.
May 17, 2016 469 views Jennifer C.
May 20, 2016 506 views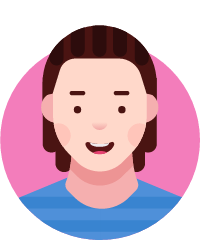 Hannah K.
May 26, 2016 514 views
I would like to work with a nonprofit in the future (because I have enjoyed volunteer work with non profit organizations) but would much rather learn the skills through experience than through a major.... Ashwini V.
Jun 17, 2016 530 views
I am a 2nd year student of MSW (Masters in Social work) and want to know different career option i have and what is the pay i can get #social-work...