Priyanka Nagpal
Following Tags
Tags on answered questions
Active Locations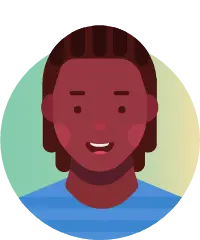 What does computer system Technician do I hear a lot about AWS certifications or Amazon ones. Which ones are best to get into machine learning and data science jobs? I'm a high school student right now and sense I'm in high school I have to start asking what collage I wanna go too. But I don't even know where to start. I want to get into FAANG companies as a software engineer but do not know proper websites that would help me prepare for their applications and interviews. I'm in high school and I love dancing. #high-school #dance Georgetown, Demerara-Mahaica, Guyana Manoj
Apr 05, 2021 379 views
I am looking for job in Asia (India/Vietnaam). What is the best way to find a job there. #job-search #job #job-market #jobs Kyle
Mar 18, 2021 310 views
i would like to know #doctor Joyce
Feb 22, 2021 242 views
I'm a 17 year old grade 11 learner.... I am originally from Malawi,but I've been living in South Africa for almost 10 years now.... Since I'm a foreigner l find it hard to choose a career path because l feel like l won't get excepted because of that #career-choice
Cape Town, Western Cape, South Africa Bekka
Jan 31, 2021 311 views
I really like working with kids, helping people, and presenting. I like planning and leading things and adding games to make them more engaging. I have worked a lot with kids age 10 ish and really liked leading them. #teacher
Mechanicsburg, Pennsylvania #jobs #job-search #job-market #job #job-search #job-search #job-market Harsh
Jan 21, 2021 562 views
I want to learn computer engineering because I want to become rich #education #student lainy
Jan 21, 2021 279 views
Is it easier to own a storefront, or work for someone else? #owner I want you to be a lawyer so that dad mom can be happy #business
Cebu City, Central Visayas, Philippines