Riley Insko
Following Tags
Tags on answered questions
Active Locations At school my favorite subject is science and I enjoy doing more hands-on work because it is more interesting in my opinion. My hobbies include doing my skincare, walking my dogs, and baking. A topic that I am passionate about is anything to do with taking care of my hair and skin. What is some... Janet
Jun 09, 2021 470 views I am in the 9th grade barely exploring my many career choices, and I happen to be interested in arts of drawing or artist of that kind. I do question how would I be able to find a similar career to the interest I have. #career #career-choice #career-path #arts Suman
Feb 02, 2021 403 views
Help me to choose best career for me #career-path #career-choice
Lublin, Lublin Voivodeship, Poland Noe
Dec 18, 2020 605 views
There is so many career choices that I would like to do but in the end I will have to choose one to pursue so how do I know that I will make the right choice and not regret it? #career-path #career-advice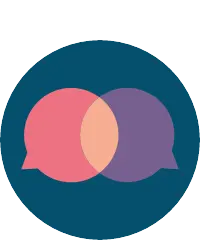 marli
Jun 07, 2021 581 views
I'm very artsy but I wouldn't want to pursue it as a career. I love working around people but not really with them, I like working with my hand and doing practical things but I also like theoretical things and working with a plan... #career-choice #career-path #career #career-counseling
Pretoria, Gauteng, South Africa Lilia
Oct 27, 2020 437 views
The marketing field just recently became an interest of mind and I am very good with displaying things on social media and talking about different things that would be in the market. My mom was a business major so I know that this is a good career. #marketing #career What are some good free resources to discover what career path you may want to pursue? #career-path #college #career-choice Sadie
Feb 14, 2021 2084 views
I've recently become interested in social media/digital marketing. #marketing #career-path #career-choice
Elizabeth City, North Carolina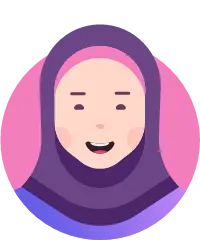 I am a middle school student and I took a quiz in class that told me marketing would be a good career choice for me. #school #student #graduate-school #high-school-classes #college #marketing John
May 20, 2021 415 views
My name is John I'm from Carol City where everything is not sweet . But I can't let where I come from define me . I want to further my career in entrepreneurship I own a business called "Overnight Preservation LLC" . I started my business from when I was 12 . my goals coming out of high... #career I have completed my post graduation in civil engineering. I was having a job. But I left it after doing it for 6 months. Then I started preparing for government exam. But now I am want to change my career option, I want to do work in digital marketing field. I am presently working on... In college, I plan to major in marketing and though I do currently take a marketing class in high school, I don't know what to expect spending 4 years focusing on one major.
#career #marketing #college Liana
Sep 05, 2016 2325 views
I know there's a difference between strategic thinking and tactical thinking. These types of thinking apply to business management. #business #marketing #economics #strategy #marketing-strategy Just trying to get a sense for all the services being done within an ad agency. It seems like content creation would fall more into marketing, but I also get the sense that this is a quality of both careers. Thanks in advance for the help! #marketing #advertising #ad-agency #content-creation