Becky Rouhi (She/Her)
Badges
Following Tags
Tags on answered questions
Active Locations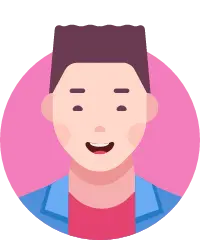 What are the differences between a PA and an NP? Are there more possibilities with one than the other? What does the pay look like? Is one more difficult than the other? Why did you decide to be a nurse practitioner and not a physician assistant? I do hope to be a Nurse Practitioner but I have also thought of being a Registered Nurse but I don't have much background information on the two. I've recently decided on nursing and I wanna be sure before I start college. I want to be a nurse, but I got a major in biological science and I can't switch to nursing, so can I do that after I get my bachelors degree and how long will it take I just want to know the typical schedule of a nurse. Do you work nights? Are you allowed to choose what time of day you want to work?Is it easier to work overnight or during the day for you? What is the education to become a registered nurse like? Is university of Colorado school of medicine and red rocks community college a good starting point? Does being a registered nurse help people? do they get good work hours to where you can still spend time with family? What are the core values as a nurse? How do those values play a role in furthering yourself as a human being? Are there any practices or procedures in nursing or the Healthcare system that we can translate into our daily lifestyle? i am new in the medical field at San Jose Job Corps I love science, I have a 4.0 GPA, and next year I'll be going into my sophomore year in high school. Hello! My name is Jasleen and I am a current high school student. I'm conducting an interview with any professional in the field of childcare for a Foundations in Health Science Class project about careers! I have created a total of 13 questions. Comment on this post, answering all 13... I am a freshman in high school. I am good at math but it's not my favorite class. I like chemistry, English and biology. I am also very good at science and enjoy it. I'll be attending college later this year and I'm majoring under Medicinal Biochemistry, as well as trying to become part of the Pre-Med program the university offers. I'm aiming to become a Nurse or Nurse Practitioner and I'm wondering more about the steps I should take after earning my degree.