Alexandra Capobianco
Badges
Following Tags
Active Topics isabella M.
May 15, 2016 320 views
I would just like some insight as to what I need to prepare for and/or... D'asia S.
Oct 19, 2016 760 views
I am asking this question because I am going to college for Communication studies in general as well as for oragnizational. #communications #communication...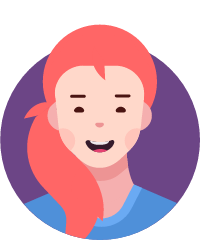 Elisabeth J.
Oct 31, 2016 1457 views
I could develop my talents by majoring in something I'm already good at, but I would also like to learn new things. I'm good at journalism and advertising type things, but I would like to learn more about biology and computer science. #computer-science #biology #marketing #journalism... Melody U.
Mar 20, 2017 489 views
Hello there. I'm a student at community college, who also works at the library 20 hours a week. I now need a second job to supplement my income. I have always had trouble with applications that require online assessments. I've applied to Target, Sams, Wal-Mart, and Ross in the past and have...
#jobs-for-college-students #retail #weekend-jobs #online-assessments Noah C.
Sep 01, 2017 348 views
Talk? Sign? Exchange looks over pasta? In all honesty, do most communication majors sit at a desk all day exchanging emails, reading graphs, and plan for meetings? I wouldn't mind doing so for a part of my day, I'd just prefer being more hands on and up close with what work with other people is... Caroline R.
Sep 01, 2017 582 views
Communications is a wide major and I would like to know specifically what goes into it and what jobs I can get with it.... Tre W.
Sep 01, 2017 500 views
Is it possible to get an associates degree at a community college, and then go to school for two more years at a different one and get your Bachelors? Or do you have to start all over? #degree #associates-degree... Claire N.
Oct 07, 2017 433 views
Everywhere I want to work, even small retail jobs, seems to ask for work experience, so how do I get that experience in the first place? #retail... Joshua P.
Mar 26, 2018 201 views
My major is communications and I'm only a freshman. Im asking what my career opportunities would look like if i continue to pursue this major.... Erica H.
Mar 27, 2018 251 views
What are the pros and cons of attending a 2 year institution before transferring to a 4 year Vs attending a 4 year the entire time? #community-college #university...