Career Questions tagged 3D Animation Hello, everyone. While I researched animation roles, I learned that some workers may work long hours/overtime, or that animators work project-to-project. The fact that some people may go through a period of no work with studios or experience high levels of burnout troubles me (as that is... I stepped away from an art college because it was extremely overwhelming, it was super competitive and the workload left me in tons of panic attacks. I also couldn't afford the tuition. Its been awhile (cause of covid) and now im thinking of going back to community for two years to start my...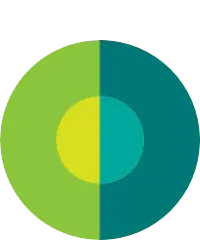 I am a Freshman and have a good understanding on videogame designing, however; I want to know what to do on how to make cut scenes, movement and attacking animations, ect. I know how to code it into the game just don't know if I should take animation, 3d-animation or something else I would like to better learn how to animate or 2d or 3d digitally what might be some good schools I'm researching special, effects artist and animator. They create special effects or animations using film, video, computers, or other electronics animation to make a character feel real and alive in a way.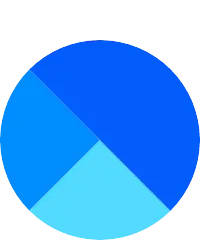 Aren
Sep 09, 2021 256 views
iv'e been doing modeling in blender since 2018 and iv'e started to learn 3d animation and would like to know more and what it takes to be experienced too, #3d-animation #animation #3D #design #artist #graphic-design #art #video-games I heard that most college schools teach the fundamentals of animation which is not enough for the animation industry as I've heard its extremely competitive. Employers will look at my portfolio more than my degree
#computer-animation #2D-animation #3D-animation Has anyone graduated from SCAD and gotten a job with Pixar? How difficult was it to get hired. #character-animation #2d-animation #animation #3d-animation
Indian Trail, North Carolina Looking for positive or negative responses about SCAD - especially in the Animation Department #character-animation #2d-animation #animation #3d-animation
Indian Trail, North Carolina Is it really necessary to get a Master Degree in Animation to get your dream job? #animation #college #3d-animation #character-animation #higher-education
Indian Trail, North Carolina All colleges give placement ratings. Has anyone completed a degree in Animation? And how quickly did you get a job thru that school #animation #college #3d-animation #character-animation
Indian Trail, North Carolina Chris
Jan 10, 2018 466 views
Growing up surrounded by Disney and Pixar, I have always admired animation and the art and hard work that is put into these movies. This being a dream job, I want to be able to work in this field in the future, however, I don't know how to find opportunities within this field to make me more... I'm currently in my freshman year, and go to an art based highschool. I've been researching 3-D animation, and was wondering how people become interns at big companies like Disney, Pixar, etc. How much experience in animation do they look for? Are they looking for actual animators, or... sean
Sep 01, 2017 616 views
I have a lot of mythical creatures in store for my army in a movie. #3d-animation #animation #character-animation #computer-animation sean
Sep 01, 2017 593 views
I know people love a good monster battle. No one can resist fight like those. Take Godzilla for example everyone loves his fights. So why not get a new beast in the house. #3d-animation #animation #animals #animal-behavior
5+ million learners use CareerVillage to get career advice.
About us