Career Questions tagged Bilingual Skylar C.
Apr 19, 2018 267 views Ari G.
Aug 31, 2017 299 views barbara C.
Aug 31, 2017 403 views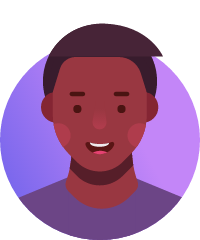 Brandon H.
Feb 15, 2017 562 views Olivia T.
May 25, 2016 767 views
In today's world it's very helpful, if not essential, to known another language. I want to better myself and be able to interact with more people by expanding my knowledge of the Spanish language and culture. I am unsure if minoring in Spanish would be the best way to help me learn the... Mimi G.
Aug 28, 2014 1402 views
A lot of people have been telling me that if you can speak another language, it will be better and easier, (and quicker) for me to get a job. Is that really true? I'm 16, and I just do not care where I work. I would like to get my CDA for early child development, but I am not sure of what to...