Career Questions tagged Service Being a fire fighter is one of my dream goals since a kid, I am currently enrolled in a fire academy and love it. I have my cpr certification and I am accomplishing a lot to meet the requirements to be part of the fire service. But what has Covid-19 done to firefighters to stay safe while...
Santa Clarita, California #communityoutreach #advocacy #restorativejustice #law #law-enforcement #criminal-justice #community #outreach #nonprofit #service #social-service #social-work I would love to combine my talent for world languages and my passion for service!
#bilingual-spanish #bilingual #service Alexa
Mar 25, 2018 1339 views
My college education has been rich in genuine service, social action, and giving back to my campus and my community. I have loved every second of this experience because I thrive on interacting with new people and I want to change the world. I truly believe people can make an impact and I want... I want a job that keeps me financially comfortable, yet also is stimulating, and morally rewarding #economics #service Sarah
May 24, 2016 990 views
I served as President and Director of Marketing for my Residence Hall Council. As result, I had to make several flyers promoting the events we were hosting. Thanks to some of my prior art and design classes, I had some understanding of what captured people's attentions. However, I knew there... I love dogs and training them and I am interested in service dog training #service #disabilities #dogs Risa
May 19, 2016 849 views
I'm currently unsure of what exactly I want to do in the future, but I have a heart for at-risk, underrepresented, vulnerable populations, preferably somewhere out of the country. This, however, is a rather broad umbrella topic and I hope to find that career for me through various opportunities... Davon
Feb 27, 2016 891 views
Hi I just got out of school for hvac and now i'm looking for a job but it's hard to do. I'm not sure if i did everything right or i have to wait. #service #ac #boilers #cooling #heating
Washingtonville, New York Aliza
Dec 16, 2014 2485 views
I aspire to lead an adventurous and creative life, and I find that many careers out there follow the "traditional" format for a career (meetings, working on a computer, etc.) I have been involved in many community service organizations that have allowed me to travel to places in South America...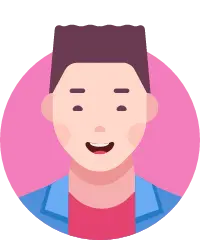 I have a passion for acting and I wish to help make the world a better place. I am willing to act for films or cultural experiences that allow diplomatic relations with other countries to increase. Increasing dependence an any field, ranging from science and medicine to helping the economies of...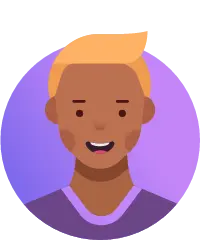 how can i get parent to let me look at they kids. and what should be price if i am helping the with they home work #education #service #baby-sitting
5+ million learners use CareerVillage to get career advice.
About us