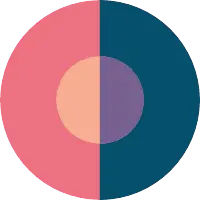 Hanya Ansari
Following Tags
Tags on answered questions
Active Locations Alex
Jul 07, 2018 478 views
Specific info pertaining to a career in music education would help, but all answers from different areas of expertise are welcome #musiced #burnout #college #career #medschool #medical-school I feel myself always getting into a funk. With everything that I am doing in college and work I don't have time for myself or to spend time with others. What are some things you do to take care of yourself and not feel guilty about it? #sad
Lake in the Hills, Illinois Osman
May 20, 2021 291 views
#social-media self-improvement
Kuwait City, Al Asimah Governate, Kuwait Khoa
May 31, 2018 669 views
Oftentimes near the end of a school semester, I get tired and unmotivated. It's sometimes hard to see what I want to do next. Sometimes it's hard to see why I'm doing anything in the first place. How do I avoid this feeling or at least cope with it? #education #burnout Haley
Sep 01, 2017 560 views
I am wondering how other people find a balance between college courses, homework, school work, work work, parenting, and somehow having time to relax so you don't burn yourself out?
#busy I am beginning to burn out and get stressed. #anxiety #burnout #computerscience #programmer #coder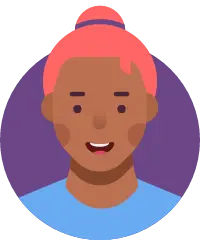 I am a 15 year old female who likes to do hair. I only work on my own head because I am to shy to work on others. #work Asha
Mar 02, 2018 432 views
I read an article saying the the field of Nursing was one of the most unhealthy fields to enter, with nurses often being undernourished, sleep-deprived and suffering on-the-job injury. Being beacons for health and health education, I am interested in putting a few suggested practices in place... I believe I can speak for a lot of people in that people my age believe that there will be no jobs in the market by the time we graduate. It's probable that recent graduates may have to work in a job outside of the field they studied in while they look for a job in the field they want. What do... I am a business management student at private college. During high school I was part of leadership committees for 3 years. I am sociable individual and I am excellent in planning events #internships #student-development #business management #student #leadershipqualities #part time job As a rising sophomore in college, I find that a huge population of my campus do not practice self-care. By self-care, I mean things, activities, etc that nourish's a person's soul. Why do we, as a society, continue to cultivate a work/academic environment of stress and unbalance? What is your... I plan on entering medical school in the fall and I'm preparing myself to have a way of combatting physician fatigue. I think it will be worst during residency so I want to have these techniques under my belt before then. Thank you for reading!
#medicine #self-care