Alexandra (Sasha) Verkh
Badges
Following Tags
Tags on answered questions
Active Locations i'm cool and funny #education Jaime
Oct 30, 2019 798 views
I want to be a photographer or an architect but from what people keep telling me is that they don't make enough money, what should I do, what will truly benefit me? #architect #architecture #photography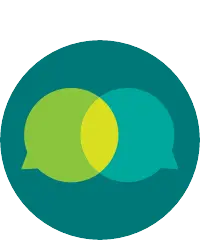 I am going into my senior year which leads to a lot of questions about my future such as where should I go to college? What am I going to study? What is my plan? #lawyer #college-major #law #college I am interested in becoming a lawyer, and have heard from some that getting a job out of law school is hard. I also am wondering if being a lawyer is actually what I want to do. #lawschool #lawyer #law #law-practice ian
Oct 12, 2017 761 views
#Law #Lawyer I want to become a lawyer when I graduate and was wondering while I am thinking about colleges. #college #college-major #college-majors #law-practice Is attending an Ivy league school going to really help me get better jobs? Is it worth it when compared to a high ranked non-Ivy league university? #college #university #admissions #ivy #league Mike
Jun 01, 2017 2058 views
I've never known what I wanted to do or pursue career wise. I took psychology and sociology in my first year and a half at college, and I liked them, but I don't know what exactly I want to major in. I wouldn't mind studying more into sociology but I also want a career with a pretty decent... I'm asking because I have always wanted to be an actress since I was four (I'm 19 now) and I also want to become a lawyer in criminal justice because I have seen a lot of bad people get away with a lot of things only because of their reputation status. #law #lawyer #acting #law-practice Ursula
Apr 14, 2017 1466 views
My finals are coming up and I have a lot of content to go over. I'm a very distracted person and in the end of the day, I feel like I wasn't productive at all. I tried meditating with the app headspace and it helps sometimes. I already turn my phone off while studying, but the problem is: my...
Vancouver, British Columbia, Canada I am asking this question to better prepare myself for this transformation. #college #high-school I'm just curious to know since I am thinking about becoming a lawyer myself. #law #lawyer #law-school #corporate-law #law-practice #law-services James
Feb 13, 2017 3095 views
Interested in becoming a lawyer but have heard attorney's only help people who can afford them #law #lawyer #law-school #attorney #legal #law-practice #legal-studies #law-services How many years I need for become in Pediatrician? #healthcare