Harold Hanlin
Badges
Following Tags
Active Topics
Active Locations Nishant95 .
Jul 02, 2013 1210 views
I have always wanted to be in the gaming industry,as mmos and video games have always fascinated me and every now and then i have some ideas about a game so I finally decided to leave game developing,but the problem is I am in commerce stream so what is the basic qualification I need and where... Marc F.
Sep 28, 2013 2675 views
Hi I'm wondering if there's a real job where I can play video games all the time if I work at a video game company. I am in high school and will apply to college next year. I really really really love playing video games. On weekends I can play games all day long alone or with friends or my...
Beverly Hills, California Alexis I.
Mar 05, 2014 1261 views
I want to know what kind of work video game developers do and how is the work place like #video-games... Logan P.
Mar 05, 2014 2170 views
I have been playing games since I was at least six years old. I love games, and I hope I can have a future in it. Unfortunately, I do not know what role I want to play and it is getting on my nerves. #games... Manuel B.
Apr 08, 2014 16504 views
I've always been interesting in game design , but I don't know much of what happens on a day-to-day... Teal K.
May 12, 2014 2278 views
The notion of "do what you love" is a common idea behind a lot of answers, but I was wondering what should be the extent of this advice as relevant when you are first entering the job market verses when you are more experienced? #career-path #job-market... Jaden M.
Oct 28, 2014 923 views Jeremy B.
Apr 01, 2015 1619 views
I think real estate agent would be enjoyable and I like to look at houses. I think being a real estate agent would be a good experience. At one point my mom used to be a real estate agent. #sales #real-estate #real-estate-agent #market...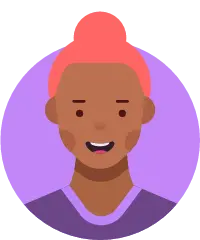 Jan W.
Apr 02, 2015 1367 views
Okay,so I am in grade 10, I read a hell lot of books, I love fiction, fantasy and romance, I draw and paint really well, I can write pretty well too. Also, I am a straight A student. I was thinking about architecture or software engineering, but people said that software engineering is going to... Aidan B.
Apr 09, 2015 1091 views
I am a high school sophomore and am looking forward to joining the Marines but i was wondering if members of the marines or a military personal could tell me whether it is better to join the marines straight out of high school or wait until after college? #college #military...