Ashley Paskill
Badges
Following Tags
Active Topics
Active Locations Destinee G.
Mar 17, 2014 693 views William F.
Oct 23, 2016 581 views
I don't necessarily like to write but I have been told that I am good at it. I am trying to determine if being good at writing is the best way to judge if this is the career for me. #journalism #communications... Demetrio G.
Dec 11, 2016 461 views Matthew G.
Jan 10, 2018 245 views Tamron S.
Jan 16, 2018 194 views
My goal is to work in journalism, however I'm not sure which major would be best. I know that journalism is a competitive major, and an international relations degree offers more versatility, so I would like to study both. My choices are to major in journalism and minor in international...
#college-major #college #international-relations #journalism Nicole M.
Jan 16, 2018 256 views
I am currently a Writing and Journalism major and am unsure as to how to begin building a portfolio for the future. I would like to know how I would begin a process like this and if there's a way I can show my own legitimate writing to professionals when I am still a student. #writing...
#writing-and-editing #journalism #portfolio #professional-writing Nicole M.
Jan 16, 2018 251 views
I am currently majoring in Writing and Journalism and am thinking about switching to Writing and Political Science. I was wondering what possible jobs I could obtain that possibly use both of my degrees. #political-science... Kristina H.
Jan 17, 2018 227 views
If any of y'all are journalism students, I'm trying to get into digital/magazine journalism and I'm hoping someone has suggestions of good internship or work study ideas to help me get further in that field? what type of college extracurriculars should i be on the lookout for? #journalism...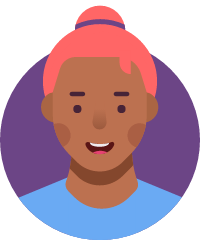 Molly H.
Jan 17, 2018 299 views
I'm Molly, I'm 15. I go to an art school in the Literary Arts program. I'm very intrigued by journalism, but I also want to involve my love for music.... Madeson M.
Jan 17, 2018 203 views
I hear that it's tough to get a job in journalism, even though the country will always need journalists. #journalism #job... Jacoby B.
Jan 17, 2018 244 views Dylan S.
Jan 17, 2018 330 views
I am highly considering applying for an internship at Bobcat. I would like to be a part of the design process or at least something that would make use of my skills with computers, math, and physics. #bobcat #internships #computers #math... Bryan D.
Jan 20, 2018 261 views
Because I'm looking for an early job shadow experience #internships... ajay W.
Jan 22, 2018 347 views Jeffy J.
Jan 23, 2018 313 views
As a 17-year-old senior who is planning on going to college soon, I have always wondered if my grades are more important or the research and internships that I do are more important. All through high school, my focus has been to get that A in all the classes and that's what I have been always...