June Covington
Badges
Following Tags
Active Topics
Active Locations Gabby G.
Mar 05, 2014 722 views
I enjoy art to a great extent but a lot of people warn me about getting a job in the art world and I want to know if all of these warnings (it's hard to succeed) are applicable to all positions in the art world or more so to specific... Tyler D.
Nov 21, 2015 1753 views
Ever since I was little my life has been about two things Medicine and movies. They are my passions. Movies and medicine are all that I know. I want to learn how to become a surgeon. What do I do? Can I pursue two careers at once? I also want to direct movies. I can't decide between the two....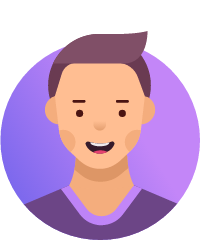 Alyssa J.
May 18, 2016 373 views
Over the course of my high school career I have had the pleasure of being taught by two amazing art teachers. They both have inspired me to become an art teacher myself. I have learned so much about the world as well as my own self and now I would like to know how we, the students, have... Makayla B.
May 22, 2016 449 views
I am very interested in creating an art based summer camp for children some time in the future, but know very little about the logistics of it all. If anyone has experience in this field, let me know! #education #art #summer... Makayla B.
May 22, 2016 490 views
I am on my way to becoming a teacher and am currently debating which age group I would like to focus on or work with specifically. If anyone has experience with multiple age groups and can share any thoughts that would be great! #education #art #high-school-classes #elementary-education... Mohammed I.
Jun 17, 2016 1276 views Amanda V.
Jul 19, 2016 618 views
I'm almost out of college and I've been trying to get a summer job with no success. I would like to do something with my time and I've read somewhere that volunteering is great, especially if its related to your degree. For me, I'm majoring in Art and Design and I've already set up applications... Kianna S.
Jan 09, 2017 544 views
I like to draw, and paint, and other crafty things. I looked at a couple of questions, and thought about working at a art gallery, but I'm not sure. I'm super confused on what I want to do in life, and need some help right away. I'm thinking along the lines of teaching, but also something that...
#arts-and-crafts #career-path #classroom #career-choice #organization Timothy G.
May 01, 2017 684 views