Career Questions tagged Museums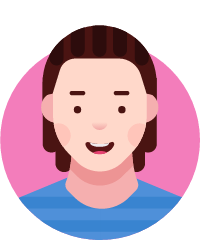 Tiffany B.
May 25, 2018 197 views Elaysha W.
Mar 15, 2018 313 views
I'm looking at working in manuscript preservation and translation and I'm just not sure what's going to be the best path for me. #manuscripts #latin #library... Lauren S.
Mar 12, 2018 295 views
I am a prospective history major wanting to become a museum curator or archivist. I am wondering how life is as a museum curator and what the job is like. #museums #history... Joshua C.
Jan 22, 2018 374 views
I ask because I hope to work in the museum field someday as a curator and with the influx of new technology of course there will be changes in how we research and display new artifacts. #history #museums #museum-collections... Ashley H.
Dec 08, 2017 460 views
I do not have a lot of experience (job or otherwise) in the field that I am currently pursuing, however I do have experience in areas such as working in a museum, teaching and working in the arts (glass blowing, painting, sewing..). Is there anyway to incorporate those skills in the...
#experience #art #resume-writing #museums #environmental-science megan S.
Apr 04, 2017 616 views
In the future I would like to eventually work in a museum and or gallery. I would preferably like to work my way up to becoming in charge of a museum or something of that nature. I know most museums now a days are nonprofit so would teaming up majors be a smart decision? All I am for sure of...
#college-major #nonprofits #galleries #college #art-history #art #museums Amanda V.
Jul 19, 2016 677 views
I'm almost out of college and I've been trying to get a summer job with no success. I would like to do something with my time and I've read somewhere that volunteering is great, especially if its related to your degree. For me, I'm majoring in Art and Design and I've already set up applications... Tirsana P.
Jul 13, 2016 665 views
As a college student whose looking into job interviews in a couple of years, I really want to familiarize myself to the process. #business #anthropology... seth W.
Jun 20, 2016 326 views
im a sophomore in college and major in history and was looking around to see what jobs i can do right after college. i do plan on becoming a teacher but would like to find a another job to do before i settle into a teaching job.i have look at jobs at museums. #teacher... Alyssa M.
May 15, 2016 488 views Joshua C.
Mar 24, 2015 666 views Jazzmin P.
Mar 18, 2015 712 views
Hi! I am a high school senior, who plans to major in history. I am very interested in becoming a museum curator, and I am curious as to how to become one. #museums... Jazzmin P.
Mar 18, 2015 1489 views
Hi! I am a high school senior and I want to major in history in college. I am interested in becoming a museum curator and I am interested in every aspect of the career itself. #history #museums...
4+ million learners use CareerVillage to get career advice.
About us