Career Questions tagged Family Therapy Clifford Khent C.
Mar 06, 2018 266 views Kristi L.
Aug 01, 2018 261 views Deidra M.
Jan 17, 2018 213 views Danielle D.
Oct 12, 2017 520 views Angela A.
May 31, 2017 516 views Angela A.
Mar 30, 2017 2101 views
I want to say that it would be like a 9-5 job because a counselor has to have his/her own time for their life right? I also feel like sometimes clients are in placed in tough positions and see the counselor/ therapist as their only place of comfort. #counselor #therapist #family-therapy... Angela A.
Mar 27, 2017 482 views
I am not that great at giving people advice but I have a really strong passion for wanting to help marriages or families in trouble. I'd like to do whatever I can ( ethically) to assist these individuals, couples, and any others to be fulfilling but right now I'm just not strong in that area....
#family-therapy #counseling-psychology #marriage-therapist #marriage-counselor Emma R.
Feb 02, 2017 458 views Emma R.
Feb 02, 2017 396 views Jennifer A.
Jan 16, 2017 492 views Michael G.
Sep 28, 2016 1109 views Mariah W.
Mar 02, 2015 975 views Mariah W.
Mar 02, 2015 1134 views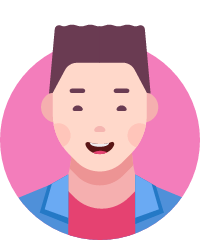 TalayaJ_af13 .
Mar 28, 2013 1238 views
I want to know if it's possible to be a family therapist as a social worker? #social-work...