Career Questions tagged Timemanagement Jeremyah R.
Aug 14, 2019 83 views Abigail Y.
Oct 23, 2018 140 views Lucia G.
Aug 31, 2018 168 views Amoni V.
Aug 25, 2018 137 views Kenneth R.
Aug 17, 2018 186 views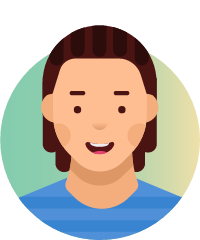 Sheniece R.
Aug 05, 2018 162 views Rikka Ren G.
Jul 23, 2018 159 views
I have always heard stories of how a nurse's shift can be very hectic, and I have wondered how they manage all the different activities that they have to perform. Becoming a nurse is the only career I have in mind right now, and I want a more in-depth look on how they manage the work dense... Emily B.
May 27, 2018 327 views
I'd like to direct this question mainly to those in the medical field because that is what I'm looking to go into, but any insights are greatly appreciated! Even as a high school student I've had to put some of hobbies and interests on the back burner because of all of the school work and...
#relationships #balance #timemanagement #hobbies #time #medicine #working Emily M.
May 21, 2018 180 views
I'm going to be a college Freshman in the fall and I found out because of my major, I will have to take18 credit hours my first semester. Are there any tips on managing time or advice from anyone's personal experience out there? #student #job #professors #school... Kelly F.
Apr 17, 2018 288 views Alicia B.
Mar 18, 2018 232 views
Time Management is important. So how do you balance activities and studying?... Tiffany K.
Jan 25, 2018 229 views Devin F.
Jan 20, 2018 221 views
I'm not great at time management and I need tips on juggling class, studying, and working while in college while maintaining my sanity.... Geryka F.
Sep 01, 2017 326 views
I need to improve my time management skills because this will definitely help me be better and more successful in life. I'm already having a hard time managing my time wisely in high school, I'm scared what could happen in college! Ahhhh! Help! #help #timemanagement #highschool...
4+ million learners use CareerVillage to get career advice.
About us