Career Questions tagged Pa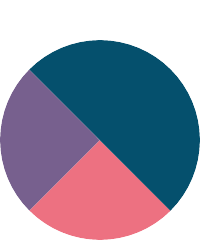 Grace C.
Dec 08, 2020 86 views Kurt E.
Nov 21, 2020 94 views Ellie W.
Sep 27, 2020 100 views
I'm a senior in college now, and I'm just finishing up my pre-med courses. After I graduate, I am planning on taking a gap year. If I want to go to medical school after the gap year, I should plan on taking the MCAT in the coming months and apply in May. I don't know why, but I'm having such a... Abigail O.
Jul 17, 2020 181 views
I am curious about the differences between a physician's assistant and a typical doctor. What are the differences in training? What are the differences in day-to-day life? What traits are best to have for each job? For those who chose between the two, what helped you to make up your mind? I... Arisa Y.
May 29, 2020 162 views
I'm thinking about being a PA (physician assistant/associate) which is why I thought about taking a more advanced program straight out of high school. It allows me to enter the work field sooner as well as cut down some costs. The one thing that concerns me is the amount of vigor/what it...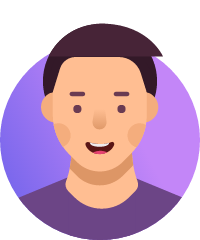 Max F.
Dec 06, 2019 183 views
I am expected to graduate in May of 2020 with a bachelor's in Integrated Business. I am at a loss for the business world and don't feel challenged at all. I was considering maybe switching up to a career in the medical field. I was looking into Pharmacy or maybe becoming a PA? I know this all... Hailey N.
Sep 27, 2019 80 views
Patients with mild injuries not to bad. Probably patients with streph, or sprained ankles. #pa... Hailey N.
Sep 27, 2019 100 views
Making my own business is something i definelty want to do when I become a PA. #pa... Hailey N.
Sep 27, 2019 116 views
The environment is a mix of all different people it just depends on where you work. #pa... Hailey N.
Sep 27, 2019 135 views
There are different classes you can take to meet the requirements so whatever classes you think you will succeed in. #pa... Aleksandra B.
May 04, 2019 271 views John D.
Jan 21, 2018 287 views
Under what circumstances or lifestyle preferences would you make a recommendation for one of those tracks over the other? I've been considering both and I want as much information for consideration as possible to aid in my decision-making. #healthcare #medicine #doctor... Shannon D.
Apr 04, 2018 374 views Sarah A.
Sep 01, 2017 589 views
I would like to know this because I am very interested in become a PA but want a little more information about how to become a PA from current Physicians Assistants. I job shadowed a PA this past summer and enjoy what the job entails, but still want more information. #medicine #pa... Uriah G.
Sep 01, 2017 489 views