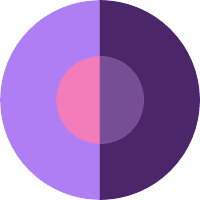 Bbhaves Patel
Badges
Following Tags
Active Topics
Active Locations suresh M.
May 12, 2016 551 views
I have completed 9th Standard...I will become a good business give me guidence... Sh'Daedra J.
Jan 22, 2018 416 views
I start school in August for my bachelor's degree. I already have a an associates in science. I can not decide if I should major in education or general management. I am trying to decide which would suite me better with the way this economy is looking and try and prepare for the future for at...
#business-management #bachelorsdegree #economy #special-education Teleola A.
Jan 26, 2018 502 views Charles C.
Mar 15, 2018 369 views
I've always been sort of into business-y type things and more recently I've learned quite a bit about the market and have even started reading investopedia whenever I get bored. For some reason, recently I have been absolutely captivated by hedge funds...though many can have legally dubious... Jillian R.
Oct 23 24 views
I am in 10th grade and I have thought about going into nursing for a long time now. I've never really thought about anything else but nursing is one of my top choices as a future career. #nursing #medicine... morgan H.
Oct 23 55 views
At school, I am interested in Science, Politics, and History. My hobbies include reading, skateboarding, and music. A topic I am passionate about is Science I have always been interested in science ever since I was younger. What are some career options that best align with these interests and...
#motivation #science #politics #business #career-path #career