Tom Moyer
Badges
Following Tags
Tags on answered questions
Active Locations Sriperumbudur, Tamil Nadu, India Is being a pediatrician worth it as 12 years of college after school . I know i can pass it but the cost it alot as- 4 years of college=$15000 per year*4=$60000 4 years of medical school=$50000 per year*4=$200000 Total cost is $260000 so we don't have this much money but is it easy to be a... Voc
Feb 09, 2022 248 views Cara
Feb 09, 2022 281 views
Hi my name is Cara I am in high school and I want to help kids learn who can't go to school for health reasons. I have also been interested in helping kids who need the extra help or a teacher ever since I was a little girl.# #teaching #education Addie
Feb 07, 2022 296 views
I am thinking about becoming a lawyer or attorney in the future and I don't know what colleges would be good for that. #law-school #lawyer #law #college Jacob
May 12, 2016 641 views
I would like to coach at the high school level. My plan is to get my undergraduate degree and start teaching/coaching. I want to go on and slowly work towards a career as a sports psychologist. Would I be starting over If I followed through with my undergraduate degree in education? #teacher... Kody
May 17, 2018 555 views Dena
Jan 18, 2018 460 views
I am asking if I should could Nationally Certified as a teacher because does this give me better skills to be a teacher or just extra accreditation? I want to always find more ways to keep kids engaged. #teaching Jiale
Jan 31, 2022 292 views
Galileo High school junior #teaching India
Jan 16, 2018 672 views
I'm studying to be a teacher, and I've heard different things about when I should earn my master's. Some people say I should earn it, then get a job, while others have told me it's better to earn my bachelor's, get a job, and then work on my master's in the summer.
#teaching #masters-degree #job I start my first year of Physician Assistant school this fall. I already know I'm interested in pediatrics, behavioral health, and oncology. How can I decide what to do between those 3? #healthcare #medicine #college #medical #pediatrics #psych #oncology #physicianassistant I do good with directions Im firm etc .. #lawyer #attorney I would like to have my Ed.D./Doctorate in Educational Leadership. How can I get started? #doctor #education #teacher I'm interested in becoming a Para #teacher # #teaching #education #k--education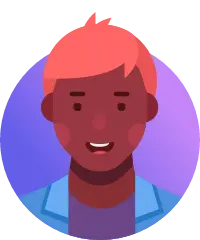 Que
Jun 26, 2021 534 views
I am a high school graduate and I am looking for information on about being a good teacher.
#teacher #education #english #math