Tricia Nicks
Badges
Following Tags
Tags on answered questions
Active Locations I'm interested in becoming a registered nurse
This question was asked by a student anonymously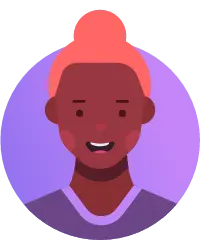 sanaa
May 24, 2022 330 views
I don't want to ever approach a patient in the wrong way and end up hurting them in some way, I know every situation is different but generally how should I go about talking to my patients Working conditions, hours, schedule, rewards, challenges, etc. ? #LPN #LVN #Nurse #RN #RegisteredNurse I know that because RN is not considered a strictly undergraduate degree because you can become a RN without a degree, sometimes we don't qualify for H1 B visa so what VISA can I qualify for and apply for?
#nursing Hi was was wondering what are some common and uncommon tasks that an lpn have to do in a hospital or nursing home? The reason i ask this is because It is 2022 and the Medical Industry still treat there LGBTQ+ /POC nurse community with utmost disrespect by staff and patients which i find very hurtful why is that they cannot be treated with respect also . How would you be able to handle conflict ? while making sure you meet the goals so you can master the goals and requirements that your may meed to be the CRNA that you want. I there a minim or max hours/days a LPN can work in a week? I was wanting to work as a LPN while getting my bachelor's in nursing to get my RN. But I'm worried that I won't get enough hours/day. I am on my way to getting a CNA and been wanting to be a RN with a bachelor's, and I'm wondering if I will have weekends off or if/when I have weekends if it would be like weekdays?