Meridyth Mazer
Learning and Development Professional
Accounting
Washington, WA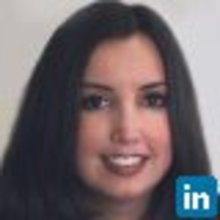 Meridyth's badges
Supporter
Editor
Tags Meridyth is active on
Meridyth's Answers I have been taking online college class for a few years now. However, I start at SFA in the fall of 2019. Will IRL classes be a lot harder? #college-advice #college... My best friend and I have been best friends since elementary school. If we end up going to the same college together, should I dorm with her or try meeting someone new? I of course would still be close with her either way, so do I try to branch out or dorm with someone I already know?... 3 answers
Active Nov 27, 2018


Shoreline, Washington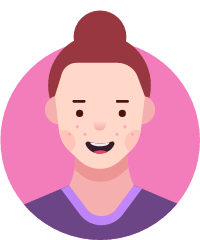 What's better for an incoming freshman? #college-advice Living on or off...
4 answers
Active Oct 18, 2018


Peoria, Arizona I don't have much opportunity to visit and huge variety of colleges and was wondering what others thought of these main settings for a college campus... Christina S.
Mar 06, 2018
#primary-education #secondary-education I'm a senior, and have decided that I want to become an educator with a masters in teaching. I've worked with children from 5 to 70, and enjoy teaching them equally. That, in fact, is my dilemma. I don't know what, and who, I want to teach. I know it will...
2 answers
Active Apr 04, 2018


Vancouver, Washington Hi. I'm asking about student loans because I am currently a senior in high school and I plan on going to college. College is expensive and I've applied for many scholarships but I'm not sure if that's enough money. I think I might have to take a loan. If I do I want to know when is the best...
2 answers
Active Feb 08, 2018


Memphis, Tennessee A lot of reform movements seem to sweep through public education, movements of varying quality and scope. There are a lot of competing forces trying to influence the classroom. How do you keep from becoming cynical or losing your fire for teaching? #teaching #teacher #k-12-education...
4 answers
Active Aug 20, 2018


San Diego, California Mackenzie Z.
Jan 14, 2018
I know I want to be a high school teacher,but I am just trying to figure out what to specialize in. I love art, but I also love french, and history and sociology are super interesting. #art #teaching #language-teaching #teach-history...
2 answers
Active Feb 07, 2018


Las Vegas, Nevada How long will I be in school? How much money can I make?...
3 answers
Active Dec 01, 2018


Windsor, Colorado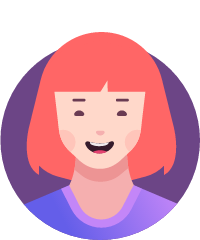 I not that person who has known they've wanted to be a doctor or a teacher since they were in elementary school. I have many interest, sure, but I'm not entirely sure which to focus on. I know money isn't everything, however many of the possible career paths I'm thinking about would obtain a...
#lawyer #psychology #cosmetics #nursing #calligraphy #writing
4 answers
Active Dec 03, 2017


Monkton, Maryland