Donnebra Bell

Badges
Following Tags
Active Topics Abhilash C.
May 05, 2016 663 views Vivian L.
May 07, 2016 577 views
I've been told that one of the largest parts of getting into the career you want to be in requires strong communication skills. That is, the ability to create connections with other people. What would be a good way of going about this? #career... Tiffanie L.
Jul 10, 2016 580 views
Just wondering if along the journey to reaching your goals, if anyone has ever helped you or offered you advice that really helped you progress. What advice did they have or what did they do to help you ? #career... Kartik C.
Aug 31, 2016 541 views Stephanie P.
Feb 17, 2017 602 views Paige O.
Feb 22, 2017 605 views Harmony A.
Sep 01, 2017 628 views
A lot of people I know who graduated college are having a hard time getting a job. Some people say its about your connects, so were does college come in? #engineering...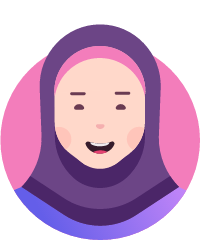 Sandra G.
Sep 01, 2017 510 views Haley Z.
Jan 16, 2018 346 views
Graduation season is very busy but it seems too late to wait until you're out of college to look for a job... Samira Z.
Jan 22, 2018 375 views
How do you choose a career?... Meaghan B.
Mar 09, 2018 210 views
I want to know what careers are the most impactful in today's society. #jobs #career... Tee A.
May 17, 2018 257 views
I'm a fine arts major that doesn't have many works under my belt. I would like to build a portfolio for internships and art related jobs (temporary). Is it advisable to add some pages of inspiration or progress pictures of my project if I don't have many finish art pieces? #portfolio... Martinique C.
Aug 07, 2018 189 views Precious V.
Aug 11, 2018 389 views Ashley V.
Aug 13, 2018 330 views