Gates Callanan
Badges
Following Tags
Tags on answered questions
Active Locations Isa
Oct 26, 2021 202 views
I am a high school senior who is interested in animation. #animation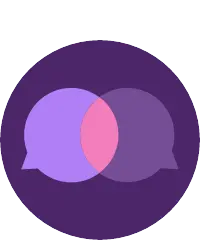 Aaron
Aug 26, 2021 223 views Alex
Nov 11, 2020 834 views
I've always liked to draw, and watch cartoons since I was in Preschool. It feels like Cartooning is the perfect career for me. In fact, there was someone who inspired me to become a Cartoonist in the first place, Craig McCracken!! He is a cartoonist, and not only was I inspired by him, but... So I do alot of animation memes (these if you dont know are short animations often going to a song of some kind sometimes depicting a short story) and I am nervous because for a demo reel I need to have more detalied/perfosional work but I cant really see myself getting out of doing short ones... Eric
Jan 14, 2019 578 views
#Years #Cartoons #Animation #Help Hannah
Jan 16, 2018 6062 views
I have tooken many college classes to help save for the cost of college but the highest math class I was able to take in high school was College Algerbra. Would I have to Take any further math courses such as calculus or stats to pursue this career?
#mathematics-education #math #animation All colleges give placement ratings. Has anyone completed a degree in Animation? And how quickly did you get a job thru that school #animation #college #3d-animation #character-animation
Indian Trail, North Carolina Rita
Sep 28, 2017 578 views
My dream is to have my own cartoon show one day but I am only capable of drawing cartoons, I struggle when my teachers assigns me to draw realistically. #animation #cartooning #tvshow #television #artist #drawing I'm studying to go into the animation field, along with concept art. Does anyone know of companies that have internships for those just starting out?
#art #artist #animation #internship #illustration I've been interested in becoming an animator since I was 7 years old,i'm currently 17 years old right now,and I wanted to know what environment/ lifestyle an animator has? #professional #animation #animators #expertise #2d #3d Is it really necessary to get a Master Degree in Animation to get your dream job? #animation #college #3d-animation #character-animation #higher-education
Indian Trail, North Carolina jiafu
May 30, 2017 749 views
The job i want want requires 2+ years of experience in game development animating characters. #animation #computer-games #career-details Can I create art for popular games?
#art #animation #technology