Mark Ustinov
Following Tags
Tags on answered questions
Active Locations I'm pursuing a product management position and I'd like to get into the mindset of being a PM. I'm currently a software developer. I know that experience is best, so I am working on that, but in the meantime, I'd love to know some books that I might be able to take a look at. Thanks!... Elsa
Jul 07, 2017 32364 views
Usually at the end of an interview, the hiring manager will give you the opportunity to ask some questions about the position or the company. Are there any questions that you can ask that will make you stand out to the employer as the main candidate? As well, as there any questions to avoid...
Mississauga, Ontario, Canada The only interviews I've ever done have been in person, and a company in a different state wants to interview me via Skype. In what ways is this interview going to be different than in-person interviews? What's the best place to set up my computer for this interview? #college #career... Lubna
Aug 15, 2018 681 views
#time-management #studytime #student #time-management Jaylin
Aug 20, 2016 1766 views
I'm not the best at time management and could use some advice. #college #engineering #time-management I'm stuck at home trying to figure out what career to choose. I know my interests and talents, (listed in my profile) but I can't pick something because I haven't had the chance to be hands-on to know what it's really like to be in that career rather than just googling information about it.... Only did one internship before.
#internship #job #networking #social-life #social #work #counseling #college #psychology #time-management #school #career #student in high school i was very quiet and by myself most of the time. i want my college experience to be different and i also want to have people to go to if i need advice or help with my classes.
#college-life Jason
Jan 28, 2022 235 views
I am just interested in what hobbies or things you had to stop doing in order to fulfill your goals. Did any of these hobbies hinder your ability to do your job? #job #career #job Cato
Jan 28, 2022 308 views
Are connections important to develop your own business? and if so how would I find people with similar interests to me. #business #entrepreneur #networking #mentor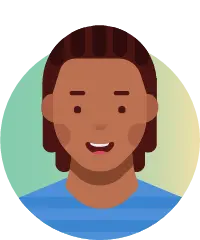 Jean
Feb 19, 2019 461 views
Tupac had a big fan base on the west coast and biggie had a big fan base on the east coast #TupacBiggie Ty
Feb 27, 2019 319 views
If things do not go as planned what are ways I can motivate myself to continue on?