Michael DiDonato
Badges
Following Tags
Active Topics Jennifer A.
Apr 09, 2014 3127 views
I am a Jr. in high school. I think engineering is pretty cool but there are just SO MANY... Christian M.
Mar 23, 2015 1077 views
I am almost certain that I want to pursue a career in chemical engineering but I want to know what a normal day for this job is like. #engineering... Martina P.
Sep 02, 2015 1658 views Hanh N.
Sep 21, 2015 5924 views
Hello, I'm having a hard time picking a major in what I would like to do. Currently, I am majoring in biology but I'm starting to think it is not for me. I am thinking about taking on a career in math. Industrial engineering seems to be compatible with me. I am very social, math clicks, and I...
12 votes
11 answers
Active Jul 21, 2017 Student Voices by CV ..
Oct 15, 2015 1229 views JULIUS K.
Oct 18, 2015 780 views
I`M 16 AND I WOULD LIKE TO BE A NEUROSURGEON #neurology... Caleb G.
Oct 20, 2015 769 views
cause I need a good pay if I want to be an engineer... Christian T.
Oct 22, 2015 799 views Ralph C.
Oct 22, 2015 742 views Joshua C.
Dec 09, 2015 990 views
I am a senior in high school who is very interested in pursuing the career of Mechanical Engineering. I love math and science, and believe that the career of Mechanical Engineering would full fill my interests. I already know which colleges would prepare me best for having a career in...
#engineer #physics #science #math #mechanical-engineer #mechanics Gilberto C.
Mar 01, 2016 935 views
I'm asking this because I'd like to go into both of these but I'm not sure. #engineer...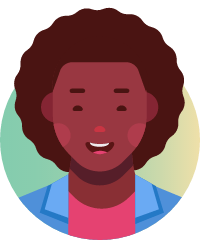 Davonte H.
Mar 01, 2016 11741 views
I am a high school senior currently and will be moving on to college soon. There's much talk about majors and everybody seems to have a solid answer but me. I know through out the years of high school I enjoyed all of my math courses (Algebra, Geometry, Trigonometry, Calculus, etc.) and I have... Donavon H.
Mar 01, 2016 541 views
I have been accepted to SUNY Buffalo and to SUNY Alfred under Electrical Engineering and Computer Engineering, respectively. I am a fan of hands on work, since I believe that is the best way to gain experience in any field. I have gotten back into computer programming in high school and I am... James R.
Mar 02, 2016 763 views
Hello, my name is James and I am a senior who will be attending Dartmouth College in the fall. I am in love with math and every year do extremely well with my math class. I also love working with labs and finding new discoveries that proves many theories right or wrong. However, outside of... Kemar R.
Mar 02, 2016 459 views
I've decided that I wanted to become a Electrical Engineer since 9th grade, and now that I'm a senior I found that being in the signals and communication field interests me the most. So, I was just wondering what a work day would look like for someone that mostly deals with signals and...