Career Questions tagged Industrial lakeya C.
Jul 09, 2018 447 views Jose M.
Oct 25, 2017 402 views
My name is Jose and I want to know what exactly does a millwright do on the job and what should be my first steps to become one. Should I get started this career with an apprenticeship or is there a class I should take first like Industrial Mechanical? #millwright #industrial... KGOTSOFALO M.
Feb 10, 2017 580 views
I am currently doing two tasks simultaneously which is Aircraft mechanic as an apprentice and Industrial engineering part time at Unisa. just wanted to get advices from expert as i am still young and eager to learn more. did i do something good that will bring good rewards by doing two things... Elizabeth S.
Oct 18, 2016 489 views
Hello everyone! So I have recently discovered the Industrial Engineering and I am very interested in becoming one. I absolutely love improving processes and making things run more efficiently, I'm good at math, good with people. I would love to find a job as an industrial Engineer but... Ava S.
Aug 24, 2016 712 views
I have just recently started to think about college because I'm in my junior year of high school right now, and i have really taken an interest in environmental science. And what I really hope is that once I get out of college I can make a career out of what I have learned and I am not super...
#college-major #science #design #college #environmental #engineering #industrial Sterling J.
May 26, 2016 465 views
If only in oil and gas... Sydnee C.
May 19, 2016 770 views
I was wondering if someone could expound on the thought of industrial engineering? I've tried getting as much information on the true definition of what an industrial engineer does. Also, what are common jobs that industrial engineers fall into after graduating college that best fit their...
#industrial-engineer #jobs #industrial-engineering #engineering #industrial aishwarya K.
Apr 21, 2016 369 views
i don't know the economy affecting this industry? Plz Tell me... Julia W.
Dec 07, 2015 745 views
Hello! My name is Julia and I'm currently a senior in high school who is looking at a few career options. I have found that the skills, interests and wants I have match up with an I/O Psychologist very well. An interesting part of of the job is that are many different industries that one can go... Hanh N.
Sep 21, 2015 5944 views
Hello, I'm having a hard time picking a major in what I would like to do. Currently, I am majoring in biology but I'm starting to think it is not for me. I am thinking about taking on a career in math. Industrial engineering seems to be compatible with me. I am very social, math clicks, and I...
12 votes
11 answers
Active Jul 21, 2017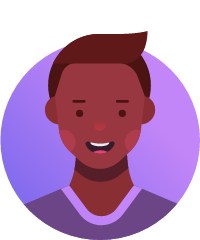 Jadie R.
Apr 07, 2014 667 views
I am interested in majoring in organizational and industrial psychology, but there isn't much information about it on the internet. I would like to more in-depth detail about this career option before I go forth with it in college. #psychology #organization...
4+ million learners use CareerVillage to get career advice.
About us