Paul V. Suppicich, Esq.
Badges
Following Tags
Tags on answered questions
Active Locations I am a little interested in laws #lawyer Mara
Apr 17, 2021 444 views Mara
Apr 17, 2021 544 views
#law #lawyer #law-school #attorney #lawyers Henry
Apr 12, 2020 410 views
This question is asked in the context of opening their own practice or joining a firm #law-school #lawyer #attorney Eli
Apr 12, 2020 490 views
My sister, Siobhan, is interested in being an attorney, but she doesn't really know what that entails. #law #lawyer #attorney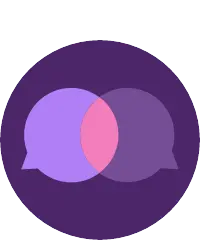 I am in the 11th grade and i'm currently taking Law 2 and Court Systems. #Lawyer Paula
Oct 13, 2018 462 views
My main goal is to get into law school, though I am slightly unaware as to what to study. Does anyone know what I should focus on? #law-school #college Maria
Aug 18, 2018 684 views
I want to start preparing for the BAR exam...but I don't know where to start! #law #criminal #lawyer #criminallawyer Lilli
Apr 06, 2018 444 views
I've always thought about being a lawyer or a district attorney, what are some colleges that are considered "law schools" in the south? #law Throughout the process of becoming a lawyer, what is the hardest? Is it the LSAT's OR getting into a Law school, or finding a job after? #lawyer jayla
Nov 16, 2017 821 views
is there a specific number ? #law-school #law #law-practice Hi all, I am an international student on an F-1 visa. I am aware that getting sponsored from US companies is hard, yet I am confident in my ability to get an offer. My question is: what is the next step? If I get an H-1b visa, what should I undertake next in order to be as safe as possible... I need to know possible choices of majors before I choose a college.
#lawyer Should I be looking at law schools in the state where I want to live and practice law after graduation, or should I only be looking at the schools that have a good program for the kind of law I want to practice? I am torn between the two options, and I was wondering what criteria I should... Wyatt
May 15, 2017 980 views
I was wondering what college I should go to if I want to be a lawyer. #law