Career Questions tagged Logistics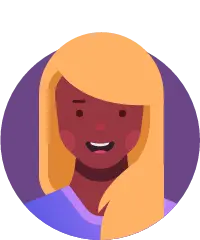 Scott
Sep 26, 2022 150 views
I have a bachelors degree in Fine art, and work in the art services field, and want to transition out of an operations type role. I thought this might help further that part of my career course, and possible shift. My current role in operations is as a Master Carpenter/ Fabricator/ Crating... Emery
Jul 09, 2022 173 views
Thank you for agreeing to this informational interview. My name is Emery. I am a Job Corps student at the Milwaukee center, and I am reaching out to you because I believe I would enjoy a career in Material Handling, and I would appreciate your perspective on the practical aspects of working in... John
Mar 11, 2022 184 views
I am not sure if it is growing or not, because I have seen that if a job is not growing, it is not as good of an idea to go into that area. John
Feb 07, 2022 222 views
I am a 16 year old male who wants to become a logistics analyst.
#college #college-major #logistics #logisticsanalyst John
Feb 07, 2022 373 views
I am a 16 year old male who wants to become a Logistics Analyst.
#logistics #logisticanalyst #business #career-paths John
Feb 07, 2022 219 views
I am a 16 year old male, that loves to figure out how things work. I am wanting to become a logistics analyst.
#logistics #logisticanalyst #marketing
My name is Talique estelle i'am a student at student job corps and i'm am trying get get a better insight on the career path i'am after as a driver /trucker i am 18 years old.What steps do you reccomend i take to begin.What i want to do is become a truck driver. Kumar
Jul 27, 2020 1229 views
Would you find an APICS CPIM certification, or a CSCP certification, to be more useful? Which is more in-demand by more employers? Which enables more career flexibility? Which most easily translates to project manager experience?
#manufacturing #supplychain #planning #logistics This question is for all the Supply Chain Professionals. How do you find this domain in terms of job prospects ? How did you get certified and gained work experience in this field ? Please share your experiences and any insights you can offer. Thanks. #supply-chain #logistics... I would love to know some colleges that i should consider becuse i would like to persure the carreer. #pilot #logistics I am searching for an interniship, but I am seeing that sometimes people get a job easier when there is someone inside the conpany that rely on them, that has been indicated by someone else. But is it a problem for meritrocacy? I say, a person that does not have someone inside the company to...
São Gotardo, State of Minas Gerais, Brazil Hadi
Feb 15, 2017 993 views
I consider working as an academic. In this regard, I have a bachelor degree of International Trade and Logistic. I need some suggestion about it. #phd #logistics #academia #international-trade #logistics #academic
Vancouver, British Columbia, Canada Kelly
Oct 30, 2016 5415 views
I am interested in the the design and management of work-flow. #management #logistics #supply-chain
State College, Pennsylvania Customer services and helping others has been a part of my career ever since i started working . Began 1983 with Mrs WInners chicken I was a cook and drive thru helper. took on another job plus school Kroger cashier,Landed a great job had it two yrs with Scientific Atlanta .This time i scored... Chris
May 18, 2016 870 views
I've been looking around online and can't seem to find a good place to look up companies that are hiring in specific degree fields. #business #logistics
5+ million learners use CareerVillage to get career advice.
About us