Career Questions tagged Stanford I have 10 non-credit certifications from accredited universities like Stanford University, Harvard and USC universities, but I'm quite confused if they're really significant on college applications. I've completed my applications but am currently looking to answer this question in the event I need to fill out more college information in the future.#stanford #college #college-admissions I would like to attend Stanford on account of my being accepted but the parent contribution is becoming an issue and hindering my ability to commit. #stanford #college #college-advice #financial-aid I have the basics such as good grades and extracurricular activities but what else can I do to look better for my dream college. #Stanford #college #college-admissions I am a junior, and this is my first year swimming competitively. I love it a lot, but I'm worried that my lateness to the sport will limit my options as far as carrying my swimming "career" into college. I'm decently fast for how long I've been competing--I currently swim a 1:08.13 for the 100... I have recently been looking into Stanford and it literally looks like the college of my dreams. Great looking campus, low student to faculty, small student body, etc etc. But my question applies because at my high school, I am class rank #1/530ish with a 4.0 unweighted GPA along with a decent... Alex
Jan 10, 2018 464 views
As of now, I'm an 11th grader who is extremely interested in the field of Chemistry. I have extremely high, potentially unlikely college acceptance expectations -- UC Berkeley, Stanford, and MIT. I'm curious as to if Chemistry will still be a viable career path in our future society, and if...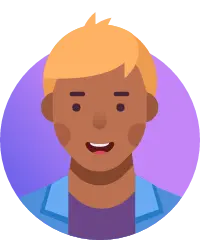 Luka
Dec 18, 2016 2087 views
Hi! I'm a sophmore in high school and I would like to know the pros and cons of Stanford University. For example, what is Stanford's top majors, is it a good university, and what is its admission process? Thanks! #college #college-major #university #college-admissions #college-majors #stanford I am a rising junior in my high school and I know that it is a really long shot that I could ever end up going there. However, I like to have a little faith that I can apply and hope that the college admissions office over there accepts me. I do not even know what to do now though. I take the... Gaby
May 19, 2016 1447 views
I am really interested in attending Stanford. #theatre #actor #musical-theatre #stanford #acting #theater
5+ million learners use CareerVillage to get career advice.
About us