Sundar Rajan Padmanabhan

Badges
Active Topics Darryl H.
Oct 22, 2016 898 views Jesel R.
Mar 27, 2018 359 views
Why I am asking this because I am currently looking for a job and I feel unprepared whenever they would ask me " What is my strongest quality?" or "What is my weakness?". Also, because this year I have applied to some hospitals to volunteer during the summer and I have always been rejected and... Tyler D.
Nov 05, 2020 322 views
In high school, I got good grades. I graduated with a 3.5 GPA. I got into some great colleges like NYU tisch, Syracuse, Pitt, UConn, PSU, etc. I'm the oldest of 10 kids, and from a poor family. My dads a janitor, and my mom is a waitress. I needed $7k/year to go to pitt (After FAFSA). My...
23 votes
19 answers
Active Dec 21, 2020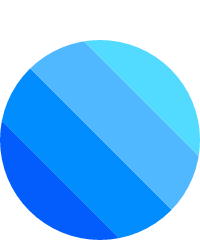 Maya P.
Nov 13, 2020 77 views Kirthika P.
Nov 18, 2020 65 views
I'm a class 11 student.I passionately took science as my major stream to achieve my goal of becoming a doctor(cardiologist). #doctor... Willian V.
Nov 18, 2020 213 views
I have recently started my computer science degree at WGU, and I was wondering what people, companies, and experts think about online education nowadays. How does is affect a candidate in a possible job interview in comparison to other candidates who have the same degree in a traditional...
14 votes
15 answers
Active Dec 10, 2020


San Mateo, California Sameea F.
Nov 19, 2020 78 views
I did master in Information Technology and I want to do work in data... Hanan M.
Nov 19, 2020 70 views
With the pandemic going on, all of my plans to build my pre-medical portfoli have been put on hold. What can I do to ensure I am still maximizing my time as an undergrad on the pre-med track (volunteer, job, internship, etc)? #givingiscaring #student #college... Elizabeth H.
Nov 19, 2020 190 views
I am an accounting student, who would like to find an online learning community that would help me broaden my business knowledge, such as analytics, software programs, finances, economics, and other nonaccounting areas of business. I am very interested in this information at an international...
12 votes
12 answers
Active Dec 30, 2020


Vermillion, South Dakota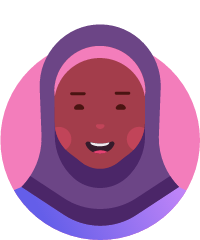 Ugochukwu O.
Nov 19, 2020 50 views
What inspiring advice do you have for an undergraduate who aspires to become a medical doctor/surgeon? #medicine... Eugene V.
Nov 20, 2020 112 views
I am a nurse and want to work in compliance....