Liza Sighinolfi
Badges
Following Tags
Active Topics
Active Locations Anders L.
May 19, 2016 821 views Ciara L.
May 19, 2016 643 views
When applying for jobs after college, should I just stick to low key positions, or put on a courageous stance and try to prove myself? Is it better to work your way up the ladder, or demand respect? #career... Yajaira M.
May 21, 2016 734 views
My name is Yajaira and I want to study abroad while pursuing my Master's degree in Accounting and Finance and I am considering earning my masters degree abroad- studying for about two years in another country. Will studying abroad/earning a degree abroad in the business field affect my...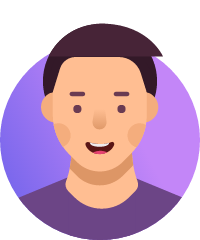 Kelly W.
May 26, 2016 680 views
I'm the kind of person that wants to save the world in a thousand different ways - which makes picking a career exceptionally difficult. I don't know if I could ever pick just one career for the rest of my life. So I've considered becoming a teacher for several years (as in, more than a... Mario B.
May 26, 2016 647 views Timothy O.
Jun 06, 2016 1463 views
We all know remember that infamous "What sets you apart from others?" question asked during interviews every time. What actually sets us apart that potential employers or admission officers want to hear? It is indeed an extremely important question when you come to think about it because they...
#finance #health #tech #career #professional #marketing #engineering #college Tiffanie L.
Jun 25, 2016 500 views
I am applying to jobs, and I (hopefully) will be getting calls back for interviews. How can I stand out, or give a great first impression to the hiring manager? As an anxious person, I tend to stutter and look around a lot. I know that this habit is bad, so what can I do to make up for... Tiffanie L.
Jul 20, 2016 656 views Tiffanie L.
Aug 01, 2016 618 views
My school is going to be having those throughout the year and what are some things I should wear? What should I be prepared to do, what should I bring? #career...