Camille Edwards Bennehoff
Badges
Following Tags
Tags on answered questions
Active Locations Kody
May 17, 2018 588 views I am about to be applying to college, and I was wondering if prelaw is worth doing if you're unsure about your career aspirations? I plan to be a history major. # #career #lawyer Been hearing a lot about the Supreme court lately. Didn't know what they have to do to be appointed. #judges #politics #lawyer #court #judiciary Jaden
Sep 01, 2017 786 views
Most schools don't have a pre-law major, so I was wondering if political science would be the best major to do to get into law school. If not what careers could I find in political science.
#law-school #political-science I'm planning on majoring in law in college, yet I have very little idea as to what I'm supposed to do to get there. Any suggestions as to what courses I should be taking, how to apply to take the LSAT, etc. Anything that could help my clueless self!
#law #legal-profession #lsat #college-majors I think being a lawyer you should be prepared for something you wanted to do in your future or daily life #lawyer
Laurinburg, North Carolina Are most of them nice or are there different personality? #law #lawyer
Laurinburg, North Carolina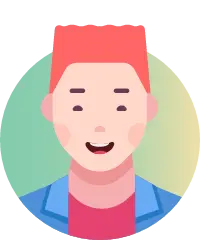 I am currently a rising senior in college and plan to pursue a graduate degree. As I'm planning for the future, I'm currently deciding whether or not I should enter straight into grad-school post-grad or wait a few years. Will either one impact my chances of getting accepted? #college #doctor... Lilian
May 13, 2016 1022 views
Im about to start college in the fall and i have always had the idea of becoming a lawyer, but im not sure whether this career is for me. #lawyer #government #political-science #judges Kenry
Aug 22, 2016 2308 views
I have a passion for sports; I love to debate; and I can be very persuasive when I want to be. I'm curious if I might like being a sports attorney. #lawyer #sports-management Justin
Mar 05, 2016 1550 views
To become successful lawyer, about how much would I make annually? #law #lawyer #compensation Emily
May 18, 2016 873 views
I want to go to law school to become a lawyer but I want to be an editor first, then later expand my education and change careers. How realistic is this plan and would the prior degree be of any help? #lawyer #judges #harvard
White Lake, North Carolina Do you have to go to college so long? #law #lawyer
Laurinburg, North Carolina Tai
Apr 05, 2016 780 views
I'm looking for a law school that will prepare me #lawyer Alex
Oct 27, 2015 2268 views
Hi,
I am in 6th grade and I want to know what the basics of lawyers are #law #lawyer