Kristin Ward
Badges
Following Tags
Active Topics I am a senior in high school and I have always loved helping and putting others before me. With having to help out in the house as well as my siblings, helping is second nature to me and it is something that I excell at. I really want to have a profession in which I could help others with... Trying to become a woman in stem, what are some tips that will not get me cheated from the benefits of my work ethic compared to male counterparts. There's always been a difference in pag wages between men and women, but how I can I better prepare myself for this reality? I mean I could just be...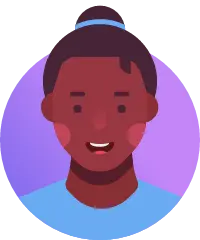 I want my work to be as credible as a male's. Is there any unfair actions or bias against being a woman in STEM? women-in-stem... Because I'm interested in working with baby's medicine... I'm working on a CS degree right now, and some of the curriculum really likes to emphasize that STEM jobs sometimes are not what you would expect them to be while you're studying for them. So I'm curious what was surprising about jobs in CS.... My goal is to become a physician, however, I want to major in CS as I'm interested in it as well. I don't know if I should just major in Biology instead of CS or if a major in CS would actually be more helpful. medicine... Full stack, date science, just to name a couple. Which discipline is the most lucrative and makes you the most hire-able as a boot-camp graduate with no professional experience?... Technology has advanced so much in the past decade and robots have taken over some jobs so what are the jobs of the future going to be like? technology... Am asking this question , because i want this career in my entire life , and liked to work hard on it....
Giyani, Limpopo, South Africa