Brien Alvino
Badges
Following Tags
Active Topics
Active Locations Jazzmin P.
Mar 18, 2015 757 views
Hi! I am a senior in high school and I have been wondering about different careers that I can potentially have as a history major, and being a historian is one I am very interested in. #history... Hailey H.
May 18, 2016 464 views Mike S.
Jun 01, 2017 1355 views
14 votes
12 answers
Active May 01, 2019


Fort Worth, Texas Alayna W.
Jan 18, 2018 242 views
I would like to know because I am interested in history, and one of the only jobs I can think of at the moment is a historian (which is a job I'm interested in) or a job in a museum. What other jobs are there that have to do with history?... Lindsey C.
Jan 22, 2018 231 views
I will pursue a degree in history and would like to know how I can use that knowledge to make a difference today.... Lindsey C.
Jan 22, 2018 332 views
I will pursue a degree in history and would like to know if there are any jobs that will afford me the opportunity to travel. #history... kelsi P.
Jan 23, 2018 397 views
I have been going to online class and sometimes I miss the interaction and the questions of in class discussion on things. So which one is the best?...
10 votes
10 answers
Active Nov 14, 2019


West Linn, Oregon Rachel L.
May 19, 2018 262 views
I really love acting and singing, but I figure I can always do that as a hobby without training, and I will need a degree to get a job in a history field. #musicaltheater #history... Joshua R.
May 23, 2018 433 views Esther C.
May 25, 2018 375 views
I am currently an accounting major in college, but recently participating in a leadership conference, my interest in becoming a fraud examiner was re-sparked. However, a lot of the websites I came across only vaguely said to major in a fraud examination related major. Thus, I was wondering what...
#choosing-a-major #fraud-examination #cfe #majors #accounting Alexandra C.
Jun 20, 2018 248 views
I'm a CareerVillage staff member and I'm posting this because we know that many young people are looking for the answer to this question. This is among the most popular questions searched by youth, and we're hoping you will take a moment to share your response to it. Thank you! #college... Ivanna P.
Aug 24, 2018 222 views
i am trying to decied between the two. #economics... Gabriela M.
Aug 31, 2018 208 views
I'm currently a sophomore attending a public virtual school. Though I still have two more years of school, I want to improve my writing skills. How can I make my essays stand out? What do colleges look for in my essays? #school #college #essay... Elizabeth B.
Oct 02, 2018 419 views
19 votes
18 answers
Active Jun 16


Leesburg, Florida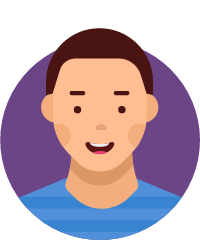 Antonia B.
Mar 24, 2019 196 views
I want to pursue Economics because I want to become an entrepreneur and I have quite an interest in the field of study, but I am also interested in knowing what careers this field has to offer. #economics...