Luke Durkin, NCARB, AIA
Badges
Following Tags
Tags on answered questions
Active Locations I have been looking into being an architect and I think that I am interested in it. Jason
Nov 30, 2021 265 views
#architect #architecture #university #college #education Jason
Dec 10, 2021 217 views
#architecture #architect #culinary-arts #culinary-arts #loans I want to know if this career will involve me trying to pay back lots of debt. I want to pay as minimal as possible #financial-planning #debt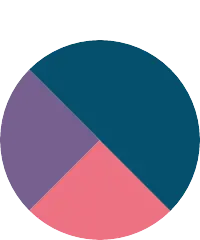 Nora
Apr 23, 2021 461 views
I am eager to learn about architecture in College and hope that I will be able to practice it some day. I have taken an online Yale class on Roman Architecture and done other research about the job including meeting with an architect. I would like to know what are some of the best things that I... I'am a sophomore that loves the designing of homes; with the thought of making great places to stay. What do I have to do to pursue this dream? #architect #career I want to know if most people are planning on staying with their company for the next 5 years and why #architect #college-major Pawan
Jul 05, 2020 666 views
I am in TyBSC from #chemistry field
I like #Zoology too
Mumbai, Maharashtra, India I'm stuck on deciding which major I should choose next year for uni, what are the main differences between the two majors? which open to more opportunities? and which is overall the better major?
thank you in advance.
#architecture #architect #college-major #major I want to major in #architecture and want to know more about #graduate-school Grace
Jul 08, 2019 643 views
Is getting a #Masters degree (in Historic Preservation) worth the time, money, and effort following an undergrad in #architecture if I don't intend to pursue licensure? It's my understanding that as an Architectural Designer, I may be taken more seriously with a Masters degree as well as the... Emily
Mar 16, 2020 655 views
I am currently an architecture student with a planned graduation in 2022, what does the #COVID19 recession mean for the job market in regards to architecture? I was intending to practice for a few years before going to grad school, but does this mean I should start considering/planning to go to... I love buildings and designing Legos, and have always loved buildings things. I am also very good at math. I am going t o take German in high school. Not sure what college though. #architect and #college Leah
Apr 03, 2020 395 views
#architect #career-choice #architecture