Luke Durkin, NCARB, LEED Green Assoc.
Badges
Following Tags
Active Topics
Active Locations Madeline C.
Mar 14, 2018 245 views Joi I.
Apr 05, 2018 270 views Autumn H.
Aug 18, 2018 201 views
I need financial aid and even with aid I will be in debt which may concern my future career choices. #finance #debt... Chadd L.
Aug 27, 2018 195 views Grace R.
Jul 08, 2019 119 views
Is getting a #masters degree (in Historic Preservation) worth the time, money, and effort following an undergrad in #architecture if I don't intend to pursue licensure? It's my understanding that as an Architectural Designer, I may be taken more seriously with a Masters degree as well as the... Jose G.
Aug 05, 2019 74 views
I am a student and I am learning welding... Omar A.
Oct 03, 2019 59 views Javier R.
Dec 10, 2019 111 views
One of the things I would like to pursue is becoming an entrepreneur or working as an architect. Well for one thing, I would like to run my own things, for example running my own business, or being able to draw a drawing on a piece of paper and later making it into a house or building.... Rayona L.
Feb 28 87 views Emily C.
Mar 16 143 views
I am currently an architecture student with a planned graduation in 2022, what does the #covid19 recession mean for the job market in regards to architecture? I was intending to practice for a few years before going to grad school, but does this mean I should start considering/planning to go to...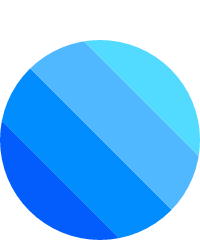 Nathan B.
Apr 01 57 views
I love buildings and designing Legos, and have always loved buildings things. I am also very good at math. I am going t o take German in high school. Not sure what college though. #architect and...