Seth Edgar
Badges
Following Tags
Tags on answered questions
Active Locations Kelly
May 02, 2016 6343 views
I've heard good things about this industry but i'm not sold on it being the one I pursue. Can you tell me about what made you decide to go into this industry? #technology #cyber-security #computer-security Anne
Apr 26, 2016 1739 views
I'm currently a junior in high school and i'm very intrigued by a career in cyber security because i've been told that this is a really good field to get into, but i'm not exactly sure what job options are available to me within cyber security. I'm thinking about marketing.. but I'm not set on... Ivan
Mar 17, 2014 2122 views
I have an interest for both CompSci and InfoSec, yet I have this problem: I am interested in both. I am not sure which one to pursue? Can anyone help me answer this? #computer-science #information-security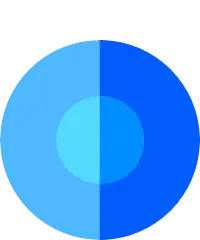 I am a high school senior that is a member of the Ten 80 Racing Royals team at my school. Due to Covid-19, my school is participating in the iNSL iRacing Innovation Challenge. We have never participated in this program before. I need help understanding how my team is going to earn points... Thu
May 15, 2015 2604 views
College is coming up very soon, and I'd love to get more familiar with the tech industry over the summer before I finalize my decision to major in CompSci. Besides online courses, is there any way I could explore CompSci or technology hands-on over the summer before senior year in high school?... #computer-science #math #computer #computer-programming #Information Technology #information-technology I am wondering what augmented reality is because it is just something that I would like to have more information about. My curiosity gets the better of me, so this is a topic that I would really like to uncover more about. #help #information #augmented-reality tyler
Oct 28, 2016 1405 views
What does a day in the life a computer scientist look like? #science #computer Scholarships outside of packages given by the schools whether it be essay, ethnicity, subject/major, or other types of scholarships. #GivingisCaring #scholarships #college #university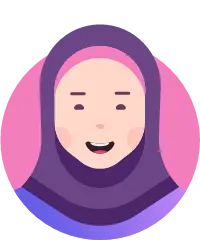 umma
Oct 25, 2019 464 views
Information Technology #information-technology I am wondering about the quantity of work required to be a help-desk or IT manager at a university. #university #information-technology #it-management #tickets Kevin
Sep 05, 2017 1064 views
I am a second year student in college studying computer science looking to go into the field of software development. In the software industry, many people seem to find at least one language or skill which they've mastered completely. But with technology changing and advancing every day, what...
San Luis Obispo, California I find that there's so much opportunity when it comes to the field of Computer Science. There's a variety of different jobs that you can get, from being a software developer to a systems security administrator. I personally enjoy the programming side of Computer Science, so I believe becoming a... Liz
May 03, 2016 3427 views
We learned about careers in computer security in school but it didn't sound as interesting or exciting as some others we've learned about, so i want to know what the best part of your job is. What is the most exciting thing about it? #computer-software #technology #computer-security #cyber-crime