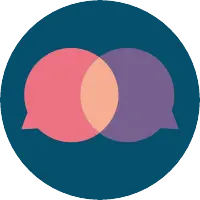 Ashley T.
Badges
Following Tags
Tags on answered questions
Active Locations I want to work with high school students and help them plan their goals for after high school. #high-school #high-school-students #high-school #high-school-students #advising #college-and-career Diana
Feb 27, 2019 457 views
what are the steps after High school?
What is good advice on preparing yourself for the first year of college #career #college #graduation I'm considering a career in psychology, but it seems that everyone else is, too. Will it be hard to find jobs with the amount of students currently going into college for psychology? #psychology #jobs Deisy
Mar 10, 2021 204 views
I'm interested in psychology but I want to know where I can get started regarding possible internships for teenagers, so I can get an idea of what psychology I would like to focus on (children, teens, or adults).
#psychology #career #jobs

Great Barrington, Massachusetts I'm currently 3rd-year human biology and minor in psychology My goal is to go to medical school but my GPA isn't the best. I'm planning to take the MCAT next summer however, I'm told by my school advisor that I got no choice but to change my career plan because medicine isn't for me. I was... Grant
Mar 09, 2021 172 views
I was thinking about going to trade school after the military #trade Anouk
Mar 09, 2021 203 views
I look forward to going to college either after high school or maybe a few later. Although it is in a few years and hopefully things will be much better, I was still wondering how much different it is, if it's that much different at all and what college is like while going through a... #scholarships Nigerian university system is nothing to writing home about recommendations will be appreciated ... #medical-student a student who have faith to have a successful life in the future
#successful
Cavite City, Calabarzon, Philippines And by higher education I mean graduate school. Is it even possible to become a psychologist if I don't plan on going into graduate school? #psychology #graduate-school #masters #phd #graduate-programs sara
Mar 04, 2021 222 views
I'm only a grade 10 student who still doesn't have a job because im trying to get good mark because in grade 9 i kinda lacked everything but now im doing soo much better and I always wanted to become a psychologist but not sure how i should start it like i wanna learn about it alot but im not... Anouk
Mar 05, 2021 726 views
I have always been interested in psychology and mental illnesses and I think would enjoy majoring in it. I like learning and would especially want to expand my knowledge on this topic and possibly pursue it.
#psychology #healthcare #psychology #psychologist #counseling-psychology