Kate Wallace
Badges
Following Tags
Active Topics
Active Locations I normally do well in school in terms of my own courses and earned high grades for those courses, but I'm not a strong standardized test-taker. I'm afraid that if colleges look at my SAT and ACT scores, I might not get accepted to a very selective college. college... Where can I get these connects?... I am currently a senior in high school and I want to major in Early Childhood Education, but I am unsure. I was wondering what it would be like in a normal preschool classroom everyday. What is the daily routine? teacher k-12-education... I love everything, i want to work for a non profit helping people and animals and also educating them and therapy idk what to major in, i love teaching in third world countries, i love cultures traveled the work i speak 4 languages i love government and UN stuff, i also love bio and science and... I have always wanted to be an editor, however my concern now is in being capable of comfortably supporting myself. This newfound concern has led me to question whether my choice path will be realistic enough to pursue. writing editing books publishing magazines new-york...
White Lake, North Carolina I am hoping to go into the nonprofit sector and want to know if I will need to get my masters....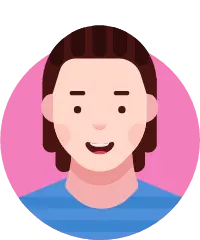 I would like to work with a non-profit organization, but am also interested in starting my own. However, I'm not sure how realistic that is given that grant money or loans may be scarce. nonprofits non-profit... I've recently created a LinkedIn and a Skype for professional and interviewing purposes now that I'm transitioning into adulthood. Should my professional photo be recycled or is this a sign of laziness and worth avoiding? linkedin... I'm a college student with two majors, neither of which directly links up to an industry or career. With this being the case, I don't want to bind myself to anything too technical or particular. Instead, I'm looking for professional experience/internships in general. How vital is it to include... I see a lot of job/internship listings that require the applicant to have experiences in fields that suggest he may not necessarily need professional experience (a past position). For example, some social media internships require the candidate to have "social media experience: 1+ years". Would... There has been discussion over the years that employers check the social media pages of potential employees. Is this true? How wary should one be when posting online, even if the posts are private (between friends)? job-search social-media...