Michelle Jubilee Gonzalez
Badges
Following Tags
Active Topics Sarah Y.
May 06, 2014 971 views
I'm a sophomore in high school, looking for a career in music. I'm thinking about becoming a music teacher because, I've always enjoyed this field myself, and would love to share it with other. To spark someone else's passion in the arts. #teacher #music... Jaden M.
Oct 28, 2014 859 views Erika C.
Nov 24, 2014 1006 views
I'm a junior looking into colleges and majors that have to do with artist management. I love music and going to concerts has always been one of my favorite things to do. I would like to learn more about what someone who manages an artist would be doing. I've heard that most managers are in... Eugene D.
Dec 10, 2014 895 views
im a senior in high school and i love and grow up on music and i really like make beats and more #music...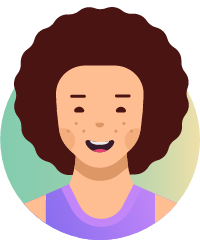 Emmett W.
Dec 22, 2014 2065 views
I am interested in directing movies. I was wondering what the best path to follow was to become a film Director. Is it to go to film school or to begin working in the industry as a screen writer or another job in the film industry? #film...