Lory Fraraccio-Kenney
Badges
Following Tags
Active Topics
Active Locations Vivian L.
May 07, 2016 589 views
I want to become a nurse and in order to do so I plan to do volunteer work related to medical care but I don't know where to start. Any suggestions? #nursing #medicine #nurse #volunteering... Tiffanie L.
Jul 08, 2016 624 views
Are there organizations or something that you would recommend I join/do in the community? What is a good way to start getting involved ? #career #job #community... Emma R.
Feb 02, 2017 607 views
I have quite a bit of volunteer experience, but all of it is from over 3 years ago. Can I still use that experience to apply for scholarships or is it too old to be relevant? #scholarships #volunteering #scholarship... Ena W.
Mar 20, 2017 453 views
Now i use school web, google, and mouth-to-mouth ways to find.... Maria Victoria A.
Jan 19, 2018 365 views
I feel like I am ignored, even when what I say is beneficial for progress. I'm sometimes passive, in fear of judgement or in an attempt to help others speak their mind so no disagreements arise. I want others to listen to what I have to say with as much respect as I give to them. I feel like...
#social-skills #workplace #listening #listening-skills #productivity Tanasia R.
Jul 27, 2018 305 views
I want to become an event planner and eventually own my own business. I am majoring in public relations and I would like to know if there are any specific routes I should take to reach my goals. #event-planning #public-relations... Heather B.
Aug 09, 2018 231 views
the amount there are is overwhelming, and not all of them need the same essays anymore, some require blogs or are just a drawn-out-of-a-hat chance. whats the best way to comb through these, and/or apply for them? #event-planning... Victor G.
Aug 16, 2018 146 views
I've been applying around to different scholarships but I'm having trouble finding scholarships that fit me.... Timothy K.
Aug 23, 2018 249 views
I am wondering if community service gets redundant after so much of it and then if it may be better for me to include all of it on my applications. Should I just include the most recent things, and the things that impacted me the most? #application... jess A.
Oct 07, 2018 305 views
I was wondering since I'm heading into year 11 next year and wanting to be an even planner I couldn't find anything I needed to become one I know I need maths and English but what would I need for electives? #career #eventplanning... Bhattu P.
May 17, 2019 398 views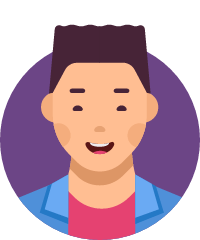 Alejandra G.
Jul 12, 2019 148 views Stephanie A.
Aug 19, 2019 224 views
My work ethic is very organized, hard worker, and I love to being on time. But most importantly I personally believe if you're passionate about your job then your work ethic will be fantastic. #work... Alexis M.
Sep 06, 2019 93 views
I am about going out of my way to get the job done the right way...